Arnold gets Lifetime Achievement Award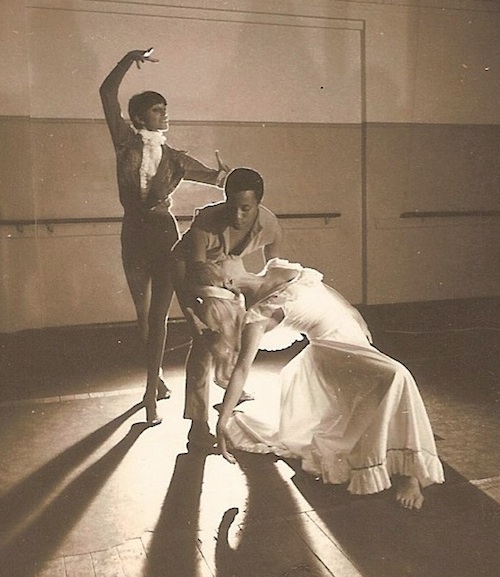 Ronne Arnold will be presented with the Lifetime Achievement Award at the upcoming 2013 Australian Dance Awards by Sandie Windsor-Richards and Cheryl Stock in recognition of a lifetime dedicated to dance.
Arnold has inspired generations of audiences and dancers as a stunning performer, a dynamic choreographer and teacher, and as an academic who has presented and published his research into Aboriginal dance.
Born in Philadelphia, Arnold completed a dance degree in the US with special emphasis on Laban notation. He first came to Australia in 1960 to appear in West Side Story, and has lived here almost continuously since, performing, choreographing and teaching for companies and training institutions throughout the country.
Arnold was the Founder and Artistic Director of the Australian Contemporary Dance Company from 1967–72. The company made history by touring regional NSW and Queensland and bringing a new contemporary repertoire to audiences.
Passionate about Australia's Indigenous dance, Arnold completed an MA in 1991, researching the dances of the Wanam people of Cape York Peninsula. He has taught in various capacities at the National Aboriginal and Islander Skills Development Association (NAISDA College) and was Academic Course Director from 1986 until 2003.
As an ongoing partner of the Australian Dance Awards, Bloch Dance Australia continues their support of the Awards this year. Bloch's National Manager of Dance Products and Services Australasia, Sandie Windsor-Richards, said, "We are delighted that Ronne Arnold is this year's recipient of the Lifetime Achievement Award and has been recognised for his generosity of spirit and love of dance."
Arnold is an outstanding pioneer who has made a major contribution to contemporary dance in Australia.
The Australian Dance Awards 2013 are presented by Harlequin Floors with Ausdance ACT for the Ausdance network and dance lovers across Australia. The event will be held on Monday, August 5 at 7:30 p.m. at The Playhouse at Canberra Theatre. Tickets are available through Canberra Ticketing. To book, call 02 6275 2700 or visit www.canberratheatrecentre.com.au.
Photo: Archival image of Ronne Arnold, center, in performance. Photo courtesy of The Australian Dance Awards 2013.