Are you the next Face of Capezio?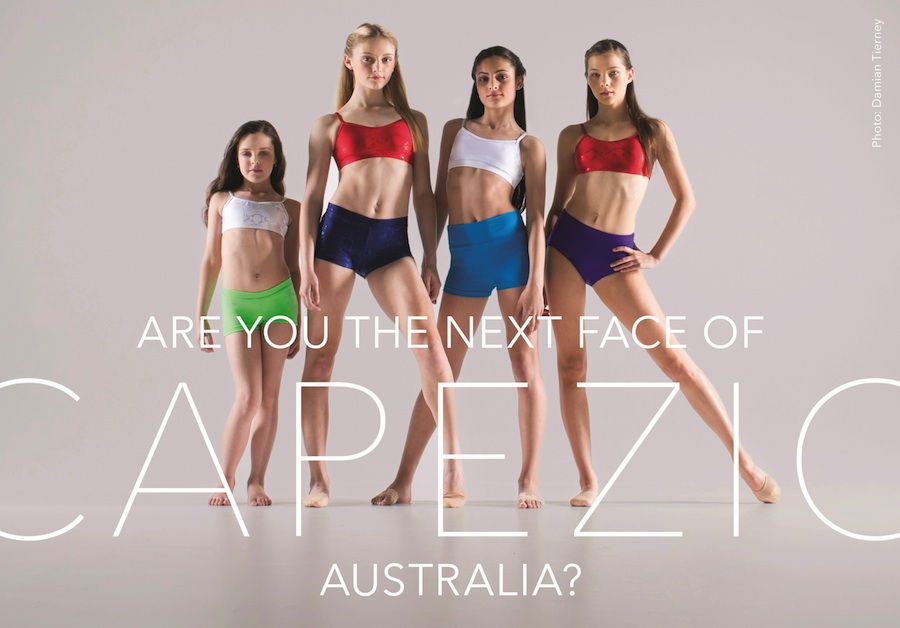 In 2014, Capezio teamed up with dance competition DanceLife Unite in search of the next "Face of Capezio." Now in 2015, you could be the next model Capezio is looking for!
Enter for a chance to become a Capezio ambassador and feature in national advertising campaigns, as well as win $1,000 to spend at Capezioanz.com. Capezio is searching for four models in the Petite, Junior, Teen and Senior categories.
Last year's winners were Jaclyn Chambers, Phoebe Combes, Dionne Nicolaou and Dakota Stone. All four winners enjoyed a professional photo shoot with dance photographer Damien Tierney and a 12-month modelling contract with Capezio.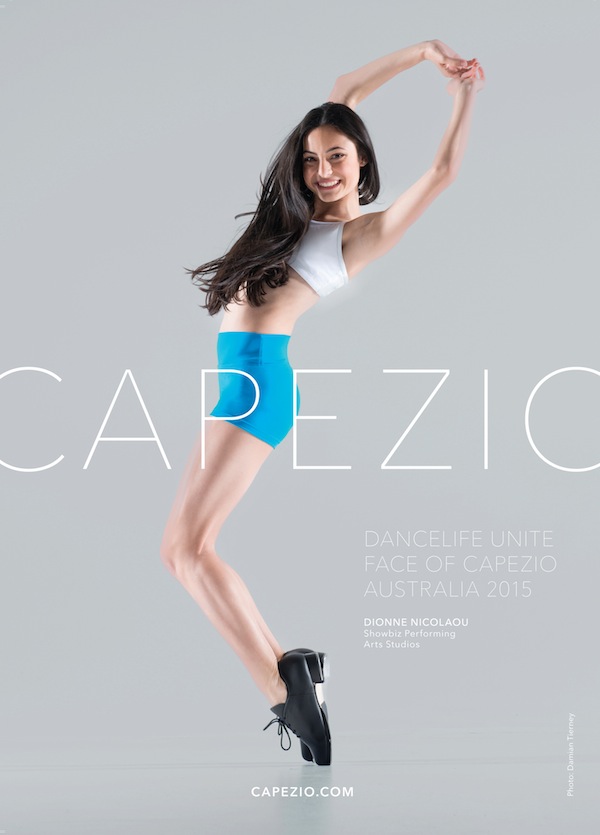 "The DanceLife Unite 'Face of Capezio' competition came into being after several years of working together to cross-promote our dance-related brands – Capezio and DanceLife Unite," explains Chris Duncan, Managing Director of DanceLife Unite. "We were looking for a unique way to support young dancers and create a fun, engaging competition! Capezio is very supportive of the Australian dance industry and we have always been impressed with their stunning products."
Heat Two entry opens today, April 30, with the competition commencing on May 1 and running until the end of June.
All dancers who want to apply must first enter as a soloist or duo/trio performer to be eligible to enter the modelling section. Entrants must demonstrate their technical skill through their dance entries and their photogenic qualities by sending in a headshot and body shot. If successful in their heat, dancers are then notified that they have qualified to compete at the DanceLife Unite National Finals at Luna Park, Sydney in September 2015 for their chance to be crowned the "Face of Capezio" in their age group.
For more information and to enter, visit Dancelifeunite.com.au/online-solo-duotrio-model-competition-2/.