Applications Open for WA Contemporary Dance Initiative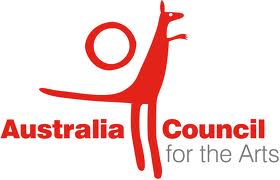 The Dance Board has committed $300,000 over three years to support contemporary dance in Western Australia. In 2012 the Dance Board is offering support via two categories of funding: Western Australia Contemporary Dance Initiative – Projects and Western Australian Contemporary Dance Initiative – Skills and Arts Development. This Initiative is open to WA based dance artists, companies and organisations.
The objective of this Initiative is to provide improved support by the Dance Board for the contemporary dance sector in Western Australia. The Initiative aims to build on existing activity and funding in the sector. The Dance Board acknowledges the work undertaken by the sector in recent years to develop the Future Moves strategies and the investment in these by the Department of Culture and the Arts, Western Australia.
The Australia Council invites applications to the 2012 Western Australia Contemporary Dance Initiative. Applications close 23 March 2012. Further information is available at http://www.australiacouncil.gov.au/artforms/dance
For questions contact Emma Johnson, Program Officer Dance on 02 9215 9179/1800 225 912, or via email at e.johnson@australiacouncil.gov.au.