Announcing Discount Dance Costumes Australia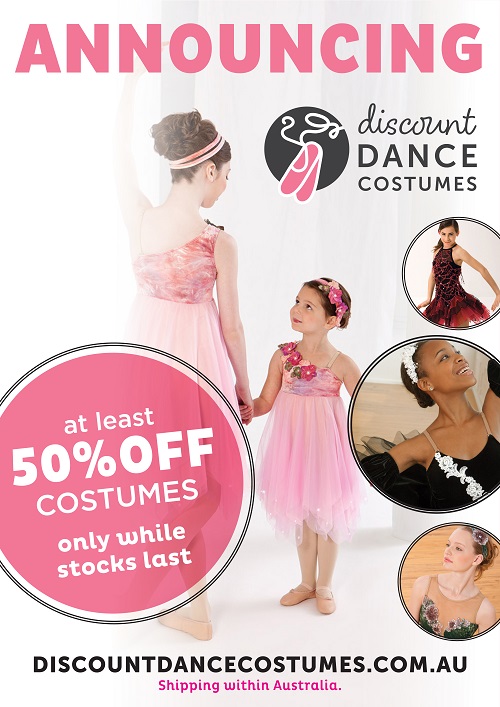 Studio owners: Tens of thousands of stunning dance costumes have landed in Australia just in time for your concert season. The discontinued stock from the UK has been sent over for Australian studio owners to take advantage of. All stock is at least 50% off!
As the costumes are in Australia, there are no duty charges or hidden taxes or fees. All costumes can be shipped quickly and inexpensively from the Australian warehouse.
The high quality range includes styles for ballet (including tutus), jazz, contemporary, tap, male dancers, hip hop and debut/mini dancers. There are so many cute, stunning and eye-catching looks to choose from for any concert theme.
Take advantage of the huge range and order now before your chosen styles sell out. All costumes are in stock and there are no replacements.
All costumes come on the hanger in their own garment bag.
Enjoy an extra 10% off until August 31 with code "extra10."
Discount Dance Costumes can be found at www.discountdancecostumes.com.au.