An Officer & a Gentleman Cast Announced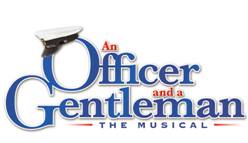 Producers John Frost and Sharleen Cooper Cohen have announced principal cast members for their upcoming production of the new musical An Officer and a Gentleman. The talented cast that will bring this timeless story to life will be led by Ben Mingay, currently starring as Tommy DeVito in Jersey Boys, and Amanda Harrison, star of the blockbuster musical Wicked. Based on the hugely successful Academy Award-winning film, this new production has been adapted for the stage by the original screen writer, Douglas Day Stewart and co-writer Sharleen Cooper Cohen, with music and lyrics by Kenny Hirsch and Robin Lerner.
Ben Mingay plays Zack Mayo, the role that brought a young Richard Gere to the attention of film audiences around the world. Mayo is the classic angry young man who grew up in a "sewer" and dreams of flying jets and parlaying this skill into a better life. Ben Mingay's theatre credits include Dirty Dancing in Australia, London and North America, HAIR, South Pacific, the operas The Magic Flute and Don Giovanni, as well as his current starring role in Jersey Boys.
Amanda Harrison stars as Paula Pokrifki, the young factory worker who dreams of becoming a nurse and finding a better life without selling out for it, like everyone around her. This role was played by Debra Winger in the film. Harrison has appeared in leading roles in Sunset Boulevard, Les Miserables, The Boy From Oz, Leader Of The Pack and We Will Rock You, but is most well known for originating the role of Elphaba in the Australian production of Wicked.
Joining Mingay and Harrison as lead performers will be Kate Kendall (MTC's Next to Normal, Stingers, The Starter Wife) as Lynette Pomeroy, Paula's best friend who is determined to marry a flier to escape her dead end life, no matter what it takes; and Alex Rathgeber (The Phantom of the Opera, MTC's The Drowsy Chaperone, The Rocky Horror Show , Fiddler on the Roof ) as Sid Worley, the likeable son of a Navy Admiral who is the class "superstar" at the Naval Academy. Other cast members will be announced at a later date.