American Ballet Theatre in Australian debut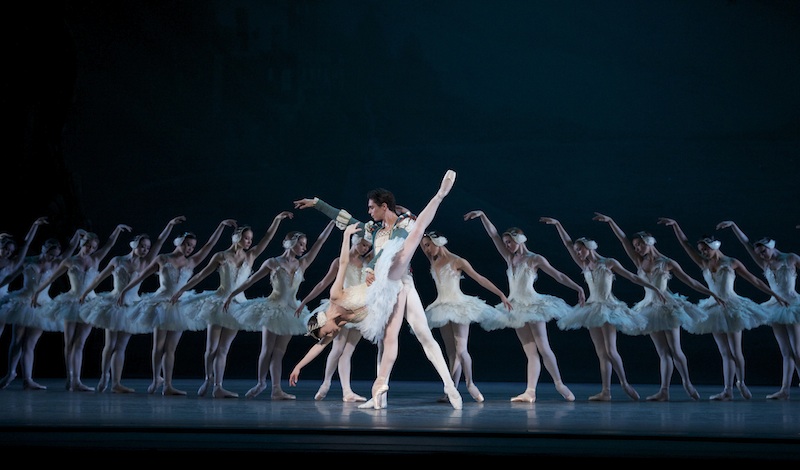 American Ballet Theatre (ABT) has confirmed that its full company of 90 dancers will travel to the Queensland Performing Arts Centre (QPAC) to perform in the exclusive Brisbane season from August 28 to September 7.
The third presentation in QPAC's International Series, ABT, recognised as one of America's preeminent national ballet companies, will present two programs during its QPAC season, each highlighting the skill and diversity of this outstanding company.
Renowned for quality, innovation and the enduring legacy of their works, the ABT's 90 dancers will perform for Queensland audiences in their first ever season in Australia.
The stellar cast list includes Principal Dancers David Hallberg, Paloma Herrera, Daniil Simkin and Cory Stearns. David Hallberg, one of the world's most celebrated male dancers, is also the only American to have been appointed principal at the prestigious Bolshoi Ballet. Paloma Herrera, who has been a principal with the ABT since 1995, has created many roles for the company. Young Russian Daniil Simkin, who enjoys film star status with teenage female audiences, is often regarded as one of the top male talents to emerge in ballet in the last decade. Cory Stearns, who is admired almost as much for his clean-cut all-American looks as for his dancing, has risen steadily through the ranks to become a principal.
The company travelling to Brisbane also includes Principals Gillian Murphy and James Whiteside, who visited Brisbane earlier this year to promote the season. Along with these celebrated dancers is the highly profiled ABT Soloist Misty Copeland.
Copeland, who has made history as the first African American in the last two decades to be appointed to soloist at ABT, has had a meteoric rise to stardom. Despite only beginning training at the age of 13, she has had immense success and even recently published a biography.
The high profiled dancers travelling to Brisbane will perform in two programs –Swan Lake, the best-known and most-loved classical ballet of all time as choreographed by the company's Artistic Director Kevin McKenzie, and Three Masterpieces, comprising three one-act ballets by leading contemporary choreographers.
Three Masterpieces will include Bach Partita by Twyla Tharp, Seven Sonatas by Alexei Ratmansky and Fancy Free by Jerome Robbins.
For more information or to book tickets, visit www.qpac.com.au or call 136 246. To see the casting schedule as recently announced for Swan Lake, visit www.qpac.com.au/americanballettheatre.
Photo: Scene from Swan Lake. Photo by Gene Schiavone.