AEQ hosts first Turning Point conference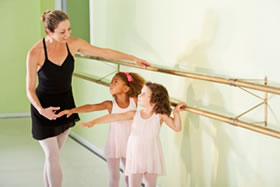 The Ausdance Educators of QLD (AEQ) are holding their inaugural conference "Turning Point" on May 1-2. This is an outstanding opportunity for professional development for generalist primary teachers and secondary dance teachers.
Turning Point will be held at Queensland Ballet's Thomas Dixon Centre on Friday, May 1 for primary dance focus and Saturday, May 2 for secondary dance focus.
If you're a generalist primary school teacher looking for advice and guidance on how to implement the Australian Curriculum: The Arts, or a secondary dance teacher wanting to extend your dance teaching skills, then this conference is for you!
The conference program offers workshops, discussions and sharing sessions led by professional dance artists and experienced dance educators.
For more information on the conference or to register, visit http://ausdanceqld.org.au/teaching/aenq.