ADT presents return season of 'Proximity'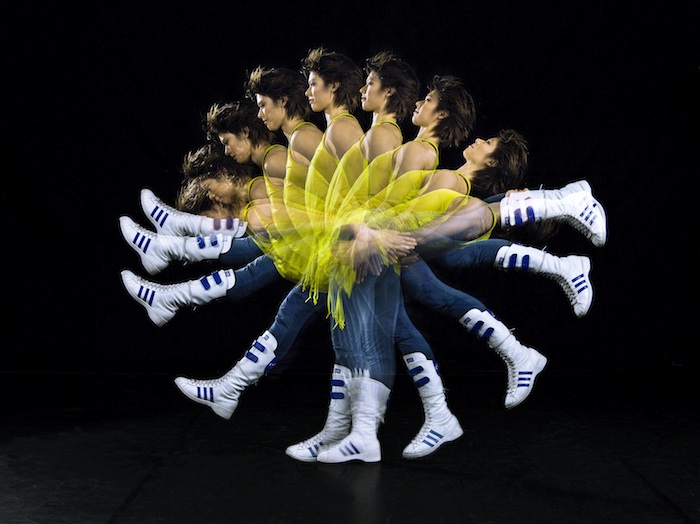 Australian Dance Theatre will present a return season of the award-winning work Proximity next month at the Dunstan Playhouse to mark the start of the 50th anniversary celebrations in 2015.
Since its world premiere at the 2012 Adelaide Festival, Proximity has toured Europe to rapturous audiences, has received critical acclaim and won prestigious awards, so it's only fitting that it mark the start of the festival's 2015 celebrations, said Artistic Director Garry Stewart.
"The return season will feature an additional music score by Huey Benjamin, new video effects and choreography that creates a magical dialogue between dance and stunning live video effects," he said.
Created by Garry Stewart in collaboration with visionary Paris-based video engineer Thomas Pachoud, Proximity showcases contemporary dance at its best, interwoven with cutting edge technology to create a tour-de-force work that is not to be missed.
Combining art and technology, Proximity is a masterful demonstration in dance, videography and optical illusions. Throughout the performance, nine phenomenal dancers train video cameras on each other to capture, magnify and manipulate the choreography, which is then projected onto large screens upstage, resulting in a breathtaking, real-time video panorama.
After sold-out shows across Europe, a five-star review in Melbourne and winning the 2014 Green Room Awards for Best Visual Design and Best Performance by a Dance Ensemble and Outstanding Performance by a Male Dancer (Kimball Wong) at the 2013 Australian Dance Awards, this show is a must-see.
The limited and exclusive season of only four shows opens on November 6th. Tickets start at $29 and are on sale now. For more information, visit adt.org.au.
Photo by Chris Herzfeld.