ADT premieres 'Multiverse' in Adelaide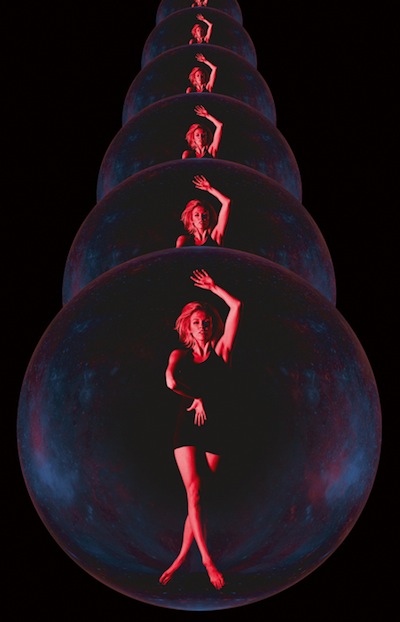 In his role as Thinker in Residence at Deakin University, choreographer Garry Stewart has created Multiverse, a new type of audience experience where visually stunning 3D graphics share the stage with three phenomenal dancers.
Stewart, the artistic director of Australian Dance Theatre, based the work on ideas from theoretical physics. It will have its world premiere season July 9-12 at Adelaide Festival Centre's Space Theatre.
As much a work for the mind as it is for the eyes, Multiverse will create extraordinary images that investigate ideas that are at the centre of current thinking into how we understand the universe. It will delve into notions such as string theory, parallel dimensions, multiple universes and black holes.
Plus, Multiverse is one of the first 3D performances to be created by an Australian dance company. Viewed through 3D glasses, Multiverse is an extraordinary new work that combines the power of live dance with the wonder of 3D graphics from one of the great innovators of Australian dance.
Multiverse is best suited for ages 12 and older. As part of the performance, strobe lights and 3D effects will be utilized. For more information, visit www.bass.net.au.
Photo by Chris Herzfeld of Camlight Productions.