ADT holds audition for 2015 Youth Ensemble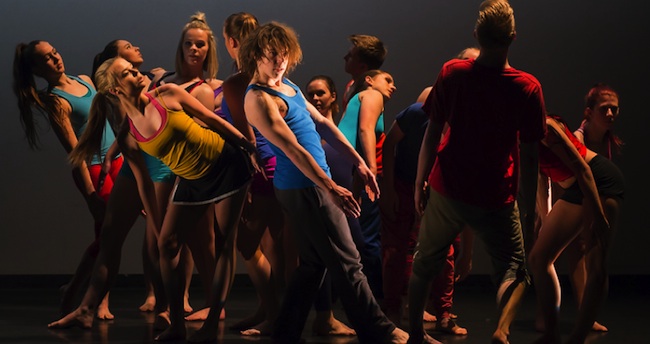 Calling all young aspiring dancers! Australian Dance Theatre is on the search for male and female dancers aged 15-19 to join its 2015 Youth Ensemble!
As a Youth Ensemble member, dancers will train with the best and receive outstanding performance opportunities. They will learn ADT repertoire, including specific skills as well as the craft of choreography.
Members will also be a part of the ADT family, be able to watch ADT company dancers in rehearsal, and enjoy regular invitations to open rehearsals and ADT company performances.
As an Australian Dance Theatre Youth Ensemble dancer, it is expected participants have reached an intermediate-advanced level of contemporary dance training. ADT does not accept students who are studying dance at a degree-level, full-time training institution.
This is an opportunity for young dancers to receive excellent training, effective personal style, performance opportunities, build their CV and develop their professional dancing career.
ADT will hold the Youth Ensemble audition this Wednesday, January 21 from 4:30 to 6:30 p.m. at Australian Dance Theatre, located at 126 Belair Road in Hawthorn, SA. If you are interested, contact Stella Thomas as soon as possible on 08-8373 7733 or email adt@adt.org.au to register and receive an application form. Applicants under the age of 18 must have parent/guardians' permission to participate in the audition.
The cost of participation in the Youth Ensemble is $350 per term (for class fees) plus occasional additional costs for travel and costumes for performances.
Photo courtesy of Australian Dance Theatre.