ADF's Full-Time Dance School Auditions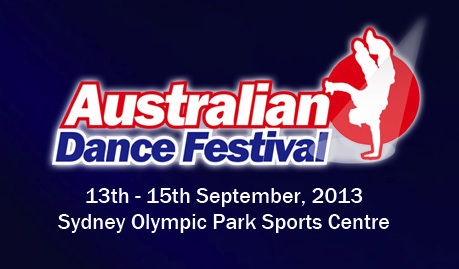 Dance Informa is proud to be sponsoring the Full-Time Dance School Auditions at the 2013 Australian Dance Festival (ADF), running 13-15 September, 2013.
ADF represents the opportunity to audition for 10 of Australia's leading full-time dance schools. Dancers don't have to travel all over Australia to find the full-time dance course which is best for them. They don't have to waste valuable time and money travelling to several auditions. All they need to do is attend the Australian Dance Festival as a weekend passholder, take part in awesome workshops in the Hall of Legends (sponsored by Dance Informa) and they'll be in the running to be selected for schools like: Brent St, Jason Coleman's Ministry of Dance, The Village Performing Arts College, The National College of Dance, Urban Dance Centre, Ev & Bow, Lee Academy, The Space, Spectrum and Ettingshausens!
For more information about full-time dance school auditions at the Australian Dance Festival, please contact festival officials at 1300 132 152.
The 2013 Australian Dance Festival at Sydney Olympic Park promises to be a celebration of Australia's best in dance. With dozens of dance workshops, performances and dance competitions, if there was ever a reason to get off the couch and learn to dance, this is it! For more information, visit www.australiandancefestival.com.