'600 Seconds' at Blue Room Theatre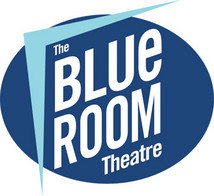 As part of Fringe World 2013, the Blue Room Theatre is presenting "Summer Nights," an event series that features dance, theatre and various performance content. One world premiere exclusive to "Summer Nights" is 600 Seconds, a variety showcase that welcomes any and all performers of any genre to perform for 600 seconds.
The question 600 Seconds presents each performer is: "What would you do with one stage and 600 seconds?" In turn, each performer is allowed to present a unique, unprecedented and unbarred performance that can feature dance, theatre, storytelling and so on.
With two performance groups weekly capped off with a "Best Of" each weekend, 600 Seconds is the chance to see Perth's newest performers, works, ideas and scripts. Attendees could see the next big performer, choreographer or actor. But, as Blue Room Theatre warns, they could also see a disaster. Each night is a new experience.
A performance event dedicated to ten minutes for performers to live or die under the lights, the theatre welcomes audiences to come partake in this unpredictable, live performance.
For more information on presenters set to perform, visit http://summernights.org.au. 600 Seconds will run Tuesday, January 29 through Friday, February 8. All shows begin at 6:30 p.m. with tickets priced at $20 each. The Blue Room Theatre is located at 53 James Street,
Northbridge, WA.
Fringe World 2013 is produced by ARTRAGE, a charitable Institution established in 1983 that has a mission to enrich the cultural fabric of Western Australia. For more information on this year's festival, visit www.fringeworld.com.au.