5 amazing ways to smile, dance and watch in virtual dance this week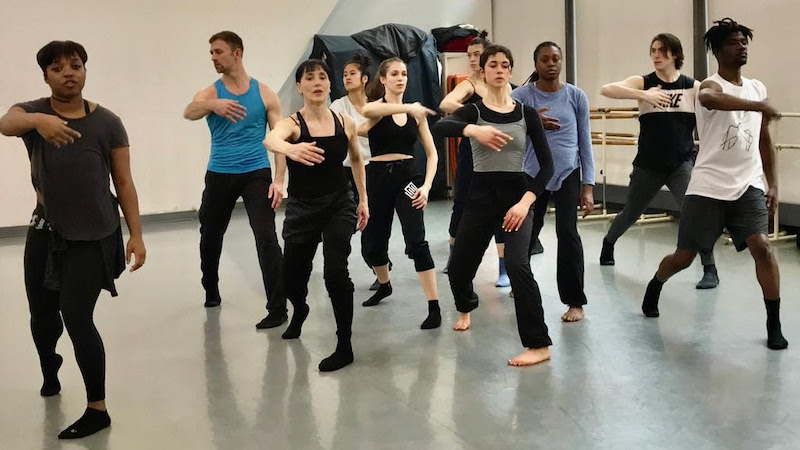 5 amazing ways to smile this week are listed here. Watch a performance or 3! Dance a new class style and enjoy the new freedoms slowly returning to dancers in Australia.
ONLINE CLASSES AND EVENTS
Alessandra Corona Performing Works online class
Alessandra Corona Performing Works is pleased to have announced the launch of its online classes until July 10th. Artistic Director Alessandra Corona will hold a daily (Monday through Friday) Professional Ballet Class online at 11am EST (Class will actually start at 11:15am EST). The link will start working at 10:45am EST. The class will include: Barre + Adagio, Tendu/ Pirouette. It will run for approximately 90 minutes. Here is the Zoom link:
https://us02web.zoom.us/j/89682753734?pwd=ajRxREIweERTcWxZNTJDMjBuYTZRZz09
Meeting ID: 896 8275 3734
Password: 13042020
Australian Dance Theatre (ADT) Held Streaming
You only have a few more opportunities to watch an ADT performance as a part of the ADAPT series. Friday June 26th they will be streaming HELD. HELD was made in collaboration with one of the most critically-acclaimed dance photographers, New York-based Lois Greenfield, who captures live dance onstage throughout the performance. As the kamikaze dancers reach beyond the limits of their bodies, Greenfield captures seemingly impossible moments that exist hidden in the ballistic choreography, well beyond the threshold of seeing. These breath-taking images are projected onto a series of large video screens interplayed with stunning video art amidst cool, expansive electronic music. Be sure to make the most of being able to watch these performances from the ADT vault. Visit here to find out more: [How to watch]
FORMidables podcast- speaking from the heart of Western Sydney
For the past three months FORM Dance Projects has been working behind the scenes to bring you FORMidables, a new podcast series inspired by FORM's 2019 Parramasala forum "The survival kit of the cultural dancer". Fresh from the Sydney Festival 2020 production Encounter, FORM has invited Western Sydney slam poet, Pola Fanous, to host cross-generational conversations with young and senior artists, who generously share their experience as leaders in their field. In this first episode, Flamenco choreographer and performer, Pepa Molina, and young contemporary dancer and choreographer, Eliza Cooper, unveil their ancestries, love of Flamenco and what drives them as artists. Tinted by COVID-19 times, their personal offering resonates with universal emotions and values. To listen visit: https://share.transistor.fm/e/29b0bec9
Dance/NYC Facebook live
Get cross cultural with Dance/NYC who moves into its fifth week of hosting a twelve part Facebook Live Conversation Series with arts workers from across the arts and culture sector. These discussions highlight the importance of the arts ecology, point to current challenges and offer considerations on our way forward as a field. This series is a part of a new online and social media campaign dedicated to the acknowledgement, representation and integration of dance and arts workers into the decision-making processes that will envision the future for New York City post-pandemic.The series launched successfully on Thursday, May 21, 2020, and will continue to take place every Tuesday from 5:30 - 7pm through August 4, 2020 on Dance/NYC's Facebook Page. The next one is Tuesday June 23, 2020 | 5:30pm - 7pm.
Watch Storm by Works & Process
This weekend, Works & Process, the performing arts series at the Guggenheim USA, presented the premieres of Storm and QUAND LE DANSEUR DANSE… Storm can be viewed here https://www.youtube.com/watch?v=z2ZBnK7iSd8 Performed by Sara Mearns, Choreographed by Joshua Bergasse, The Storm Will Pass Soon Now - Music and Lyrics by Zoe Sarnak, Vocals by Margo Seibert, Piano by Zoe Sarnak, Filmed by Joshua Bergasse, Edited by Lee Cherry, Co-presented by Barrington Stage Company, Broadway Dance Center, Kaatsbaan Kaatsbaan | cultural park for dance, The Joyce Theater, New York City Center, Jerome Robbins Dance Division at the New York Public Library for the Performing Arts, and Spoleto Festival USA.
Image courtesy of the rehearsals of Breaking through the Generational Curse choreographed by Maiya Redding
---