2018 Dance of Champions Winners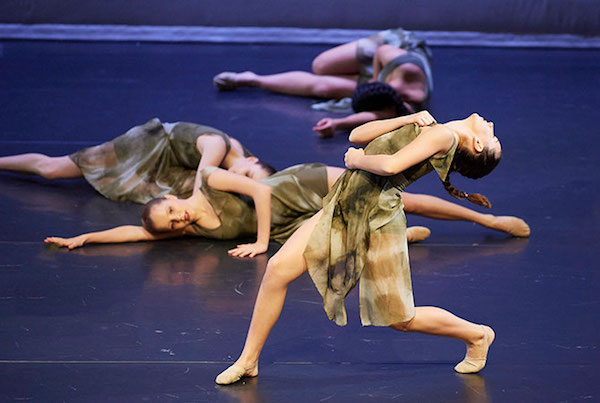 The Sydney Eisteddfod Dance of Champions jury and audience delivered its verdict for 2018 on Sunday 23 September, announcing The McDonald College as the winner of the Jury Vote and Pymble Ladies' College of the Peoples Choice Award.
The McDonald College's Lyrical Dance Group (14 & Under) impressed the jury with its routine entitled Soldier, choreographed by Rae Edds-Gibson. Dancers from Pymble Ladies' College, who qualified for the final by winning the Secondary School Jazz/Musical Theatre/Hip Hop Dance Group (Year 7 to 12), won the audience over with Survive, choreographed by Mitchell Dellevergin. It was evident both groups gave their performances their all, and that all their hard work paid off as they presented polished, entertaining routines.
The runner-up of the Jury Vote was awarded to National College Of Dance for its captivating performance of Call Waiting, choreographed by Zoe Jones. L'Académie took out the Second Prize for the People's Choice award with its piece The Village, choreographed by Reagan Ashley Williams.
Newcastle Ballet Theatre came third in the Jury Vote for its routine Seasons, choreographed by Kristy Tancred, and Glenhaven Public School took out the third prize for the People's Choice award with its piece The Big Top, created by Laura Munns.
The other finalists were Albany Creek State High School, Dance Junction, Glenhaven Public School, Industry Performing Arts, Joanne Grace School Of Dance, Laguna Street Boys Dance Ensemble, Lindfield Public School Boys Crew, North Shore Dance Academy, Rouse Hill Stage 2 Dance Group, The Scots College Senior Prep Company, St Joseph's Senior Show Troupe and St Therese Junior Show Troupe.
Each of these are champions in their own right since they qualified for The Sydney Eisteddfod Dance of Champions by placing in selected dance group events in the 2018 Sydney Eisteddfod.
The level of talent that took to the stage, whether it was by academic school groups or dance school troupes, was deemed "incredible" by the Sydney Eisteddfod, which was reportedly "overjoyed to see the passion and support evident amongst the audience members too".
For more information on the Sydney Eisteddfod, visit www.SydneyEisteddfod.com.au.
Photo: The McDonald College. Photo by WinkiPoP Media, courtesy of the Sydney Eisteddfod.
---