2015 Rekindling registrations now open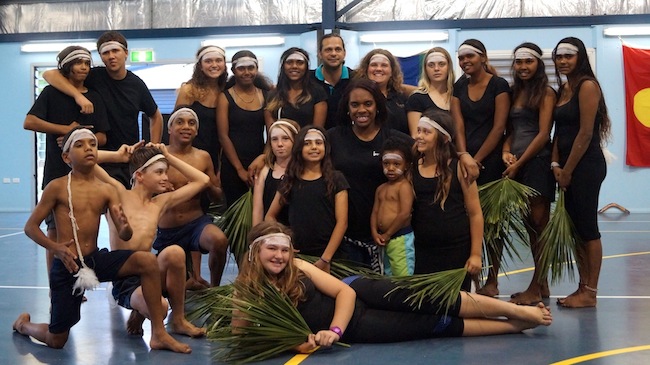 In 2015, Bangarra Dance Theatre's Youth Program Rekindling will visit the communities of Adelaide, Dubbo, Mackay and Brisbane. Aboriginal and Torres Strait Islander secondary students living in and around these locations are invited to join the program in 2015 by registering through Bangarra's website.
"I want to thank Bangarra for coming up here. It has been my life dream to dance," said 13-year-old Charlotte Millet of the Wugadugum Nation, who was a 2014 Weipa, QLD participant.
Aboriginal Health Worker Katrina Johnston, of the Wulli Wulli Nation, from Theodore, QLD, said, "I believe that the Rekindling program has changed the lives of all those involved from students, parents, teachers and community."
Since 2013, Rekindling has visited 12 communities working with the next generation of storytellers in developing dance performances connected to their rich cultural heritage. Mentored and trained by Bangarra's Youth Program team—Youth Program Director Sidney Saltner and Youth Program Leaders Chantal Kerr and Patrick Thaiday—participants will gather stories, songs and dances from within their communities to create and present a live dance performance telling their stories, their way.
For more information on Rekindling or to register, visit http://bangarra.com.au/rekindling.
Photo: Participants from the 2014 Theodore, QLD Rekindling program. Photo by Tiffany Parker.