2013 Australian Dance Awards Performers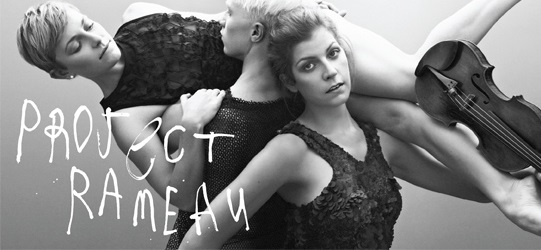 Don't miss out on seeing these amazing artists at the Australian Dance Awards Gala this Monday August 5th at Canberra Theatre Centre.

Ghenoa Gela
Koedal and Waumer woman Ghenoa Gela is a strong Torres Strait Islander from Rockhampton.

West Australian Ballet with a pas de deux from Swan Lake.
Prince Siegfried, hunting in the woods, is startled by the appearance of a swan transforming into a maiden.
Performers: Brooke Widdison-Jacobs and Matthew Lehmann

Wayne Scott Kermond and the Cast of Candy Man with an excerpt from Candy Man.
A cast of Australia's best musical theatre dancers join Wayne in capturing the inspiration and feel-good essence that is synonymous with song & dance.

Force Majeure & Sydney Theatre Company with an excerpt from Never Did Me Any Harm.
In a time when the act of raising children is scrutinised more than ever before, we seem to be paralysed by an excess of knowledge and self-awareness. Performers: Kristina Chan and Josh Mu.

Marrageku with an excerpt from Gudirr Gudirr.
Gudirr Gudirr calls a warning, the guwayi bird calls when the tide is turning – to miss the call is to drown. An intimate solo dance and video work performed by Dalisa Pigram, daughter of Broome.

Sydney Dance Company with an excerpt from Project Rameau.
Fusing refined Baroque music with explosive contemporary dance. Performers: Juliette Barton, Lachlan Bell, Thomas Bradley, Chen Wen, Andrew Crawford, Janessa Dufty, Fiona Jopp, Charmene Yap.

Phly Crew with Happy
The highly entertaining company of dancers lighting up stages and T.V. sets all over Australia.
Performers: James Barry, Neale Whittaker, Aimee Regan, Steven Barnard, Brady Kitchingham, Baiden Lever, and Jordie Grant.

Get your tickets to the dance industry's night of nights! Visit Canberratheatrecentre.com.au

Click here for the full list of Australian Dance Awards Nominees
Photo (top): Sydney Dance Company's Project Rameau.