13th annual Helpmann Award Winners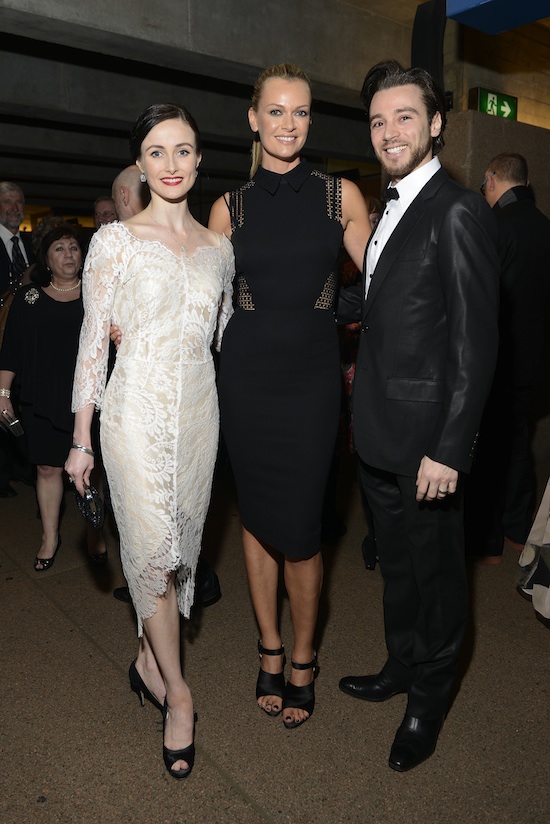 The recipients of the 13th annual Helpmann Awards were announced at the Sydney Opera House on Monday, July 29 in a ceremony co-hosted by Eddie Perfect and Christie Whelan-Browne. The awards, which recognize excellence and achievement in the theatre arts across Australia's performance industry, were handed out following a star-studded list of performances.
The line-up of incredible performances showcased Australia's unique and diverse live performance industry. This line-up included: singer Emma Birdsall; the Sydney Dance Company; Tim Minchin fresh from his role in Jesus Christ Superstar and his huge success with Matilda on Broadway; a full company performance of Hot Shoe Shuffle starring David Atkins, Jaz Flowers, Bobby Fox and the Tap Brothers; and the very first performance of the party musical Grease, starring Rob Mills, Gretel Scarlett, Anthony Callea, Stephen Mahy, Lucy Maunder and the Grease company.
After these live performances, a total of 43 awards were presented by stars such as Rob Mills, Baz Lurhmann, Sharon Millerchip and Erika Heynatz.
For choreography, Jerry Mitchell received the award for Best Choreography in a Musical for 
Legally Blonde and Antony Hamilton received Best Choreography in a Dance or Physical Theatre Production for Black Project 1 & 2.
In the dancers' nominations categories, Alisdair Macindoe received Best Male Dancer for Dual and Deborah Brown received Best Female Dancer for TERRAIN through Bangarra Dance Theatre.
Then, the prestigious award of Best Ballet or Dance Work was received by Bangarra Dance Theatre for TERRAIN.
Yet, overall the biggest winners this year were the productions Secret River by Sydney Theatre Company with six awards, the musical
 Legally Blonde with five awards,
 King Kong with five awards and 
Salome with four awards.
Best Male Actor in a Musical was given to Geoffrey Rush for A Funny Thing Happened on the Way to the Forum while Best Female Actor in a Musical was given to Lucy Durack for Legally Blonde, which also won the envied Best Musical award.
To see the full list of 2013 Helpmann Award winners, click here.
Photo: The Australian Ballet's Deputy Chair Sarah Murdoch, center, with Australian Ballet principal artists Amber Scott and Daniel Gaudiello, both nominates for 2013 Helpmann Awards at Joan Sutherland Theatre at Sydney Opera House. Sarah is wearing a dress by Victoria Beckham, Amber is wearing Lover and Daniel is wearing Dior. Photo by Wendell Teodoro.