IBW announces Summer 2018 Series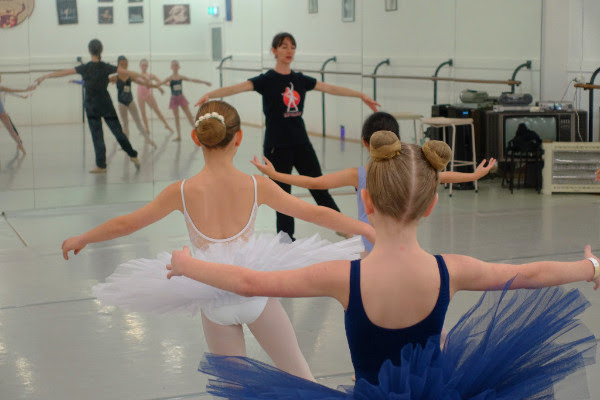 International Ballet Workshops (IBW) has announced its "British Ballet Series" for Summer 2018! Workshops will come to Perth, Melbourne, Auckland (NZ), Gold Coast and Sydney in January.
Ken Ludden, director of the Margot Fonteyn Academy of Ballet in New York, will be the summer guest teacher for intermediate (10-12 years old) and senior (13+ years old) dancers. Junior (7-9 year old) dancers will not be taught by Ludden, but they will still enjoy many interactions with him. Their summer class teachers have yet to be announced. Stay tuned!
At the summer workshops, Ludden will be selecting dancers to participate in the Australian premiere of his new ballet, Né: Roi, in 2019. He will also be offering spots in a series of two-week choreographic development workshops leading up to the premiere. On top of this, Ludden will also provide, for selected students, letters of recommendation to top international schools and invitations to the Eventus Riga Spring Choreographic Concourse, where he is a juror.
Excitingly, in the lead up to the summer workshops, the IBW Early Bird Giveaway is back. Register for IBW's Summer 2018 "British Ballet Series" by 22 September and be in the draw to win a private coaching session with Ludden, a $200 voucher from Capezio, a $100 voucher from IBW, a Gaynor Minden Stretch Band from Dance Desire, a IBW Summer Series T-shirt and/or a feature article in Dance Informa!
View all of the details and register for the "British Ballet Series" at www.internationalballetworkshops.com. Several classes are already sold out so don't wait too long to book!
A Perth-based dance mom named Kylie said her daughter participated in IBW Winter 2017 and had a great time. "Lucy had the experience of a lifetime. It exceeded all her expectations and mine too!" said Kylie.
Another dance mom named Danica from Sydney said the IBW Winter 2017 experience changed her daughter's life. She said, "Thank you IBW – you have made all her dreams come true."
SUMMER 2018 TOUR SCHEDULE
Perth: January 5-8
The Perth School of Ballet
Melbourne: January 11-13
Melbourne Academy of the Arts
Auckland, NZ: January 15-17
Wellesley Studios
Gold Coast: January 19-21
Amanda Bollinger Dance Academy
Sydney: January 26-28
The Conlan College
Dance Informa is a proud sponsor of International Ballet Workshops.
---