DirtyFeet's The Right Foot registration open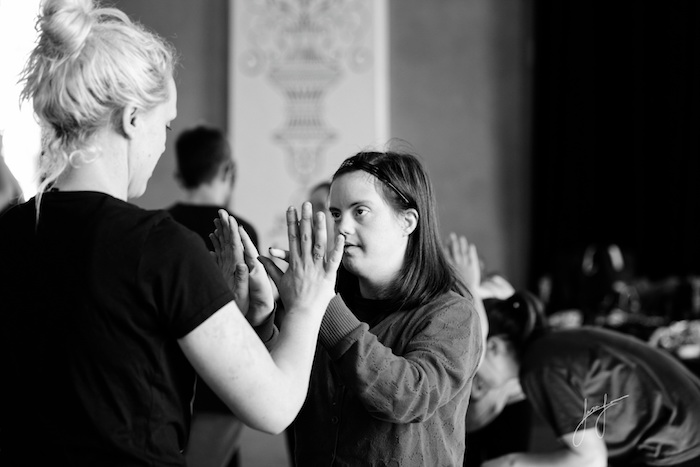 Registrations are now open for DirtyFeet's The Right Foot, a program that offers creative dance workshops to people with and without disability between the ages of 14 and 26 years. The inclusive Sydney workshop series is delivered in partnership with Riverside Theatres and is provided free to participants.
Talented choreographer Brianna Kell will facilitate this year's workshops and experienced DirtyFeet artists with and without a disability will support participants. Kell will guide participants through creative tasks exploring the theme of "Growth and Renewal".
The program focuses on dance training, improving the health and wellbeing of participants, and is a confidence-building creative outlet. People from all backgrounds and experience are welcome.
Holly Craig, a 2016 program participant, shared, "What I remember most about my time participating in The Right Foot workshops is regaining a sense of confidence in my life while having fun and being creative."
The 2017 workshops are scheduled for Saturdays in August and September from 10 a.m. to 1:30 p.m. Participants would need to commit to August 12, 19 and 26, as well as September 2 and 9. All workshops will take place at Studios 404, located at 404 Church Street (Cnr Ross St), Parramatta NSW 2150.
For more information or to register, visit http://dirtyfeet.com.au/the-right-foot. Watch The Right Foot Documentary at http://vimeo.com/95485143.
Photo: Right Foot 2015 participants Franny Aristides and Amy Mauvan. Photo by Jason Lam and Kaboom Studios.
---