'A Ballerina's Tale' is now on DVD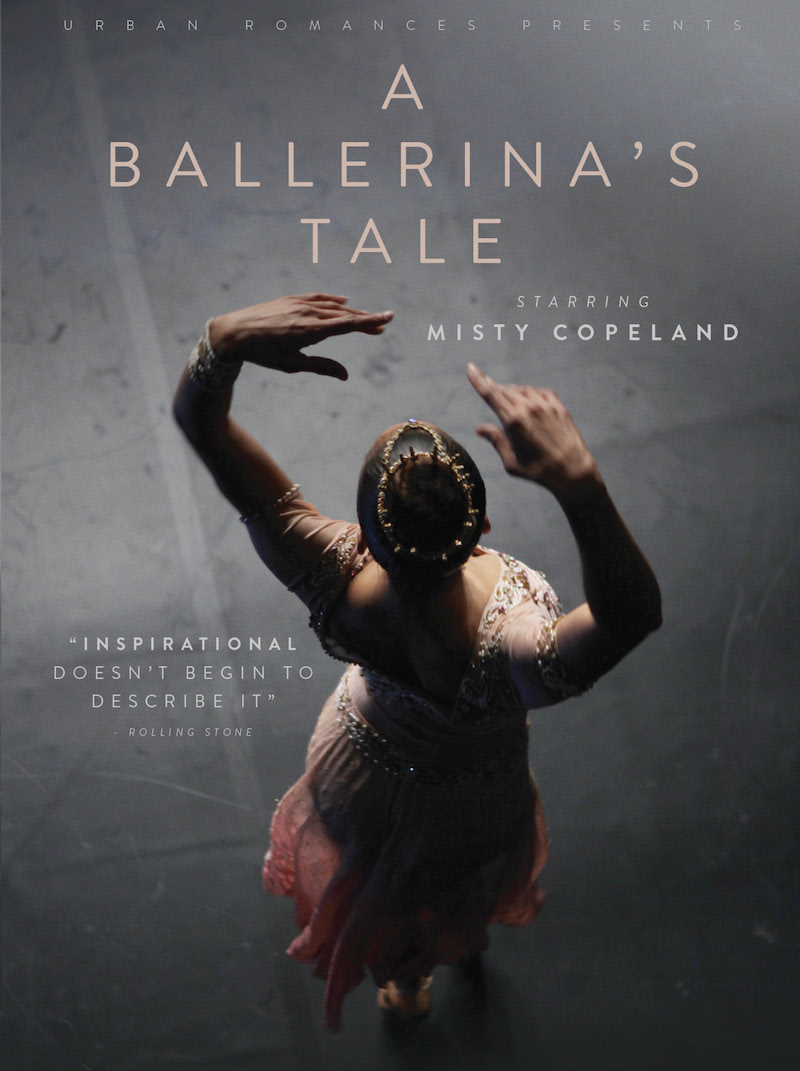 Misty Copeland, internationally renowned as the first-ever African-American principal dancer with American Ballet Theatre in NYC, added "movie star" to her impressive resume for the first time in 2015 thanks to A Ballerina's Tale. This documentary accounts Copeland's rise to fame, showing how this beloved phoenix of the ballet world climbed to such acclaim. Now the film is available on DVD, Blu-Ray, and online.
Directed by Nelson George, A Ballerina's Tale has been screened in cities around the world. In late 2015, it toured across North America, visiting Vancouver, Pasadena, Los Angeles, Denver and San Diego after premiering at the 2015 Tribeca Film Festival.
In its film description, Australian distributer Shock Entertainment states, "Few dancers make it to the heights of classical ballet. Of that number very few of them are black. This is the story of Misty Copeland, who fought against all the odds to make it to the very summit. As an African American, Misty struggled against the prejudices of a cloistered dance world to pull herself up the ladder of the American Ballet Theatre and become a prima ballerina. This production documents Misty's rise and the tough reality of a ballerina's life."
DVDs and Blu-Rays are available for purchase online at Target.com, ShopPBS.org, Walmart.com, BarnesandNoble.com, and BestBuy.com. The film is also available for download in the iTunes store, Amazon Video and Google Play. It can even be rented online on Amazon Video, YouTube and Google Play.
With Copeland set to play the lead ballerina in Disney's new Nutcracker movie project, now is as good a time as ever to learn more about her. Australians can buy the DVD at www.shock.com.au for $24.99. For more information on the documentary, head to www.aballerinastale.com.
In other related news: it has been reported that "New Line is developing a Copeland biopic Life In Motion: An Unlikely Ballerina with Remember the Titans writer Gregory Howard attached to adapt her memoir." Be on the lookout for more information on this!
---