THE AUSTRALIAN BALLET SCHOOL BACK
Australia's National Centre for Elite Vocational Classical Dance
Courses

Level 4 Full Time (non-accredited)
Diploma of Dance
22034VIC /CRICOS 072515K (2 years)
Advanced Diploma of Dance
22029VIC /CRICOS 072514M (1 year)
Graduate Diploma of Classical Ballet
10012NAT /CRICOS 076750M (1 year)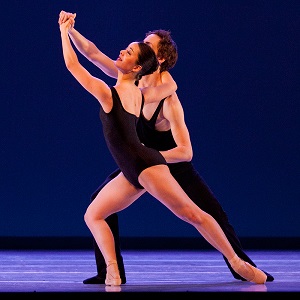 Graduate Diploma of Elite Dance Instruction
10328NAT (2 years)

Course Details
Level 4 Full Time (non-accredited)
Level 4 is currently the first year of full-time training. It is offered alongside academic year 8 or 9 at the Victorian College of the Arts Secondary School (VCASS).
Diploma of Dance (Elite Performance) CUA50113 (2 years)

Levels 5-6 undertake the Diploma of Dance combined with academic Years 10 and 11.
Advanced Diploma of Dance (Elite Performance) CUA60113 (1 year)
Level 7 students undertake the Advanced Diploma of Dance and Year 12, gaining the Victorian Certificate of Education (VCE) and developing skills for transition into the dance industry through performance and career management.
Graduate Diploma of Classical Ballet 10296NAT (1 year)
The Graduating Year (Level 8) is a pre-professional year. It is primarily devoted to learning performance skills, with graduating students making up the body of the Dancers Company, The Australian Ballet's regional touring group. The focus is on preparing students at virtuoso level for the transition into the dance profession. Students refine and analyse their dance training with greater emphasis on professional performance and career management.
Graduate Diploma of Elite Dance Instruction (Teacher's Course) 10328NAT (2 years)
The Australian Ballet School has recognised the need to develop its own customised teacher training programme to provide an enhanced career path for professional dancers who wish to move into a teaching role. The target group for this course are high profile performers in ballet, contemporary and folkloric dance who bring professional experience and expert technical skills to their work.
Main Subjects
Level 4
Classical Ballet
Pointe Studies (female students)
Foundation for Gymnasium Training (male)
Contemporary Dance
Character Dance
Performance Studies
Body Conditioning
Injury Prevention
Anatomy
Performance Psychology
Nutrition
Introduction to Dance History
Introduction to Music
VCASS Academic Programme
Level 5
Classical Ballet
Pointe Studies (female students)
Gymnasium Training (male students)
Pas De Deux
Repertoire
Contemporary Dance
Character Dance
Body Conditioning
Anatomy
Cultural Studies
Music
Theatrical Make-up
Performance Psychology
Nutrition
Dance Perspectives
Drama
VCASS Academic Programme
Level 6
Classical Ballet
Pointe Studies (female students)
Pas de Deux
Variations
Repertoire
Contemporary Dance
Character Dance
Mime
Gymnasium Training (male students)
Limber/Body Conditioning
Cultural Studies
Theatrical Make-up
Performance Psychology & VCE Psychology
Nutrition
Anatomy
VCE Music
VCE Drama
VCE Dance
VCE English
Jazz (extra curricular class)
Level 7
Classical Ballet
Pointe Studies (female students)
Pas de Deux
Variations
Repertoire
Contemporary Dance
Spanish Dance
Mime
Gymnasium Training (male students)
Limber/Body Conditioning
Cultural Studies
Theatrical Make-up
Performance Psychology & VCE Psychology
Nutrition
VCE Music
VCE Drama
VCE Dance
VCE English
Jazz (extra curricular class)
*Level 6 & 7 students may apply for
credit for completed VCE subjects
Level 8
Classical Ballet
Pointe Studies (female students)
Pas de Deux
Variations
Contemporary Dance
Production Studies
Performance Psychology
Career Management
Gymnasium Training (male students)
Body Conditioning
Jazz (extra curricular class)
Main Teachers
Lisa Pavane (Director)
Sheryl Bates (Executive Head of GDEDI)
Megan Connelly
Simon Dow
Jiayin Du
Katrina Edwards
Christine Howard
Janet Karin
Michela Kirkaldie
Irina Konstantinov
Sabrina Lenzi
Kristy Martin
Joanne Michel
Sakis Michelis
Andrew Murphy
Christine Vavladellis
Lynette Willis
Margaret Wilson
AUDITION DETAILS

Auditions are conducted during the National Audition Tour. It is also possible to audition by DVD or, subject to availability, by Private Arrangement:
www.australianballetschool.com.au
NATIONAL AUDITION TOUR
The National Audition Tour is conducted during May – August each year, visiting major cities around Australia. Students can choose to audition for the Full Time Programme, After School Programme or the Interstate/International Training Programme (to commence the following January). The audition consists of a modified class and a physical assessment. The class is specially structured to assess a range of criteria including coordination, musicality and physical suitability for the demands of The Australian Ballet School's Training Programme. No special preparation is required. For dates and cities www.australianballetschool.com.au
Contact

The Australian Ballet School
2 Kavanagh Street,
Southbank, Victoria 3006, Australia
Phone: +61 3 9669 2807
ask@australianballetschool.com.au