JASON COLEMAN'S MINISTRY OF DANCE BACK
Diploma of dance (elite performance) (CUA50113)
Diploma of musical theatre (CUA50213)
Certificate IV in dance (CUA40113)
Certificate IV in musical theatre (CUA40513)
Certificate IV in dance teaching and management (CUA40313)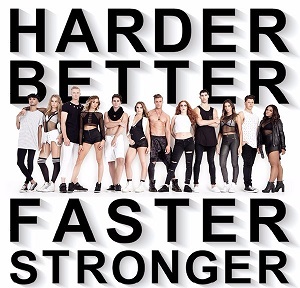 Course Details

Ministry sets the standard of excellence in dance, performance and musical theatre training. We're proud to offer a high standard of training, complemented by outstanding facilities used regularly for industry rehearsals and auditions. Direct industry links greatly benefit students as they study in world-class facilities alongside Australian and international production companies.
Main Subjects
Jazz, Ballet, Tap, Contemporary, Hip Hop, Musical Theatre, Commercial Jazz, Acrobatics, Partnering, Acting, Vocal Tuition, Dance Teaching, Nutrition, Fitness, as well as specialised classes in Performance and Choreography.

Main Teachers
Jason Coleman, Deb Mitchelmore, Adrian Ricks, Eilidh Dragovic, Troy Phillips Fairweather, Simon Fairweather, Yvette Lee, Romy Vuksan, Jordan Herbert, Arna Singleton, Michael Ralph, Michael Snell, Andrew Keagan, Christopher Ead, Jade Leonard, Nadia Tornese, Stephen Ashford, Jarryd Byrne, Mitch Fistrovic, Phil Haddad, Dana Jolly, Billie Casey-Jabore, Jack May, Anna McGrath, Scott Pokorny, Brittany Page, Diana Ricks.


AUDITION DETAILS
AUCKLAND AUDITION
Sunday, June 16, 2019
Kairos Dance Convention, Auckland, New Zealand
MELBOURNE AUDITION
Saturday, June 29, 2019
Saturday September 21, 2019
Jason Coleman's Ministry of Dance, Level 1, 64 Sutton Street, North Melbourne
Those seeking to audition must fill out the online registration form to secure their place at the auditions. This includes all local, rural, and interstate submissions, video submissions and private submissions.
Via DVD, or email ftc@theministryofdance.com.au to arrange a private audition.

Contact
(03) 9329 6770
Level 1, 64-90 Sutton Street
North Melbourne VIC 3051
ftc@theministryofdance.com.au
www.theministryofdance.com.au