TERRY SIMPSON STUDIOS BACK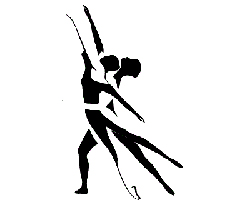 Course
Full Time Vocational Coaching Programme
Course Details
Terry Simpson Studios' Vocational Coaching Programme is designed for the serious student wishing to build a career in professional dance, choreography, dance teaching and allied dance fields.
The School prides itself in developing the artists of the future, providing a clear career pathway through intensive training, as well as, preparing each student for their next step be it into a Tertiary Programme, International ballet School or Professional Dance company.

Worldwide acceptances include: Dutch National Ballet; Australian Ballet School & Company; Sydney Dance Company; Compagnie Thor (Belgium); Ballet Dortmund (Germany) ; Royal Ballet Flanders (Belgium); Singapore Dance Theatre; NZ School of Dance; NIDA; WA Ballet Company amongst many others.


The Programme runs for 5 days a week involving around 30 studio hours, and aims to increase, improve, and refine technique, strength, knowledge and presentation.
Students have access to all studio classes, as well as Private Coaching, helping to build not only stronger technicians and dancers, but also well rounded and intelligent artists.
Our expert faculty offers daily training and coaching in classical ballet, contemporary dance, pas de deux, pointe work, choreography, male technique, production, artistic coaching, repertoire & body conditioning/pilates.
The Programme is as much about technique and discipline as it is about body conditioning and wellbeing.
Programmes are tailored to suit the individual needs and aspirations of each student and are arranged on either a Full-time or Part-Time basis.
Arrangements have been made with selected Secondary Schools for students to complete their academic studies, in conjunction with attending this Programme.
Regular opportunities to discuss and set long and short-term goals is an integral facet of the program.
Students are individually prepared for RAD exams including Solo Seal; professional school and company auditions; scholarships; and international competitions such as Genée International Ballet Competition (RAD).
Students are also provided with professional guidance and assistance with auditioning, CV preparation, DVD production and portfolio photos.
Main Subjects

Fulltime Vocational Coaching Course
SACE (South Australian Certificate of Education) - Dance, Stage 1 & 2
Royal Academy of Dance CBTS Mentoring
Main Teachers
Terry Simpson (Principal), Janet Bridgman, Aidan Munn, Susan Taylor, Kerry Skinner, Ellen Gurr, Helen Coper, Oliver Toth, Catherine Wells, Anthony Bridgman, Brooke Arnold, Daniela DiFabio.

AUDITION DETAILS
By Appointment Only
Contact
Terry Simpson Studios
212 Gays Arcade, Twin Street Adelaide SA 5000
(08) 8223 4374
admin@terrysimpsonstudios.com.au
www.terrysimpsonstudios.com.au