SPECTRUM DANCE BACK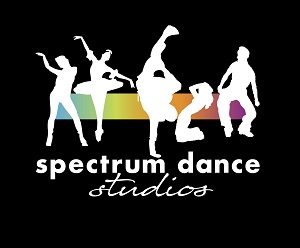 Courses
Spectrum Professional Program - 12 Months (Non-Accredited)
CUA30113 Certificate III in Dance – 12 Months
CUA40113 Certificate IV in Dance – 12 Months
CUA50213 Diploma of Musical Theatre – 12 Months
The above certificate and diploma courses qulaifications are awarded by Swinburne University of Technology RTO 3059 delivered by Spectrum Dance.
CUA50113 Diploma of Dance (Elite Performance) – 12 Months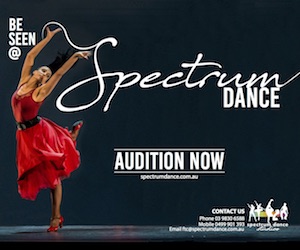 The above diploma qualification is awarded by Australian Teachers of Dancing RTO 31624 delivered by Spectrum Dance.
Course Details
Spectrum Dance is a professional program which offers immersive courses where performers are prepared for immediate entry into the industry. Spectrum Dance courses draws on the students' strengths, and nurtures their weaknesses to produce accomplished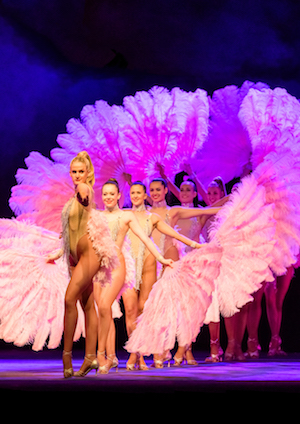 performers, with technique grounded in knowledge, creativity, and exploration. With resident faculty, and guest lecturers, Spectrum creates an authentic environment, where the students are taught by current industry creatives establishing invaluable contacts before even graduating.


We believe the key to our students' success is to provide individually tailored training that develops advanced performance techniques in all facets of dance, singing and acting. In addition to these core skills, Spectrum Dance provide opportunities to engage in the entertainment industry, through an Industry Based Learning program with Spectrum Talent Agency, placing our students at the forefront of their peers.
The directors Trish Squire-Rogers and Katie Rappel work closely with their faculty of highly acclaimed dancers, choreographers and instructors to deliver the most outstanding accredited full-time dance course within Australia.


Spectrum graduates enjoy world wide success in the performing arts industry, employment includes but not limited to the following: Moulin Rouge (Paris), The Palazzo (Germany) Cesar Palace (Paris), Euro Disneyland, Universal Studios Japan, Norwegian Cruises, Royal Carribean Cruises, Celebrity Cruises, Melbourne Storm Cheerleader NRL, West Side Story, In the Heights, Moonshadow the Musical, and Showtime Attractions.

Main Subjects
Spectrum Dance covers a range of subjects to ensure that students receive tuition in all performance elements to ensure their personal success. These include: Classical ballet, jazz – technique/progressions, jazz fusion, pas de deux, hip hop/funk, tap – traditional/street/funk, modern/contemporary, lyrical, commercial, Pilates, stage makeup, singing – group/private, drama, acrobatics, stagecraft, musical theatre, partnering, business management, industry knowledge, choreography, fitness training, auditioning techniques.


Main Teachers
Trish Squire-Rogers, Katie Molan-Rappel, Stephen Wheat, Yvette Lee, Oleg Timursin, Michael Ralph, Bec Fairey, Darren Tyler, Troy Phillips, Vanessa Hill, Elly Creevey, Jared Bryan, Freya List, Hooman & Dalena, Anthony Pepe, Billie Casey-Jabore, Tyrone Anthony, Tracie Morley, Jack May, Adam Parson, Sian Kelly, Zoee Marsh, Kristina Hardner, Will Jones and guest choreographers.
AUDITION DETAILS
July 21st
Online application must be received to secure and audition. Visit www.spectrumdance.com.au for the application form. Please contact ftc@spectrumdance.com.au with any questions.

Contact
Spectrum Dance
14-18 Banksia St, Burwood, 3125
Phone: 03 9830 6588
Mobile: 0499 901 393
ftc@spectrumdance.com.au
www.spectrumdance.com.au