RUSSIAN CHOREOGRAPHIC ACADEMY BACK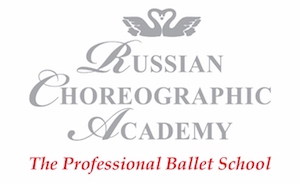 Course
Full time Course for students who have finished academic studies or are studying with distance education.
Ballet and Academic for students who are doing academic studies with our specially designed academic programme.
Ballet and Academic for students who are in years 7 & 8 Academic). Junior Programme for students 9.5 years to 12 years.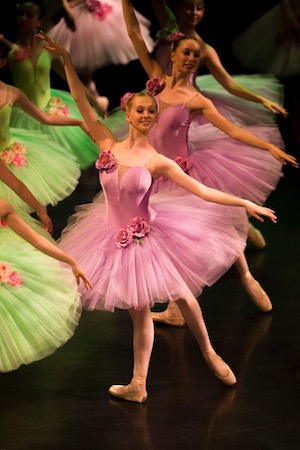 The Russian Choreographic Academy has an Associate Programme for Regional Students by audition.
Course Details
The Russian Choreographic Academy brings highest quality International teachers to Australia from Russia and Europe. Our Vaganova teachers are graduated from the world famous Vaganova Academy, St. Petersburg, Russia, The Russian Choreographic Academy (RCA) provides gifted students with the opportunity to be trained in the true Russian System, a system which has trained a multitude of the world's greatest dancers and is in high demand internationally. These students will have master classical teachers who have graduated from either The Vaganova Academy St Petersburg or other top Russian academies. These teachers are brought to Australia under sole contract to RCA. Entry is by audition only.
The students will study all facets of dance which will lead them towards a career in classical ballet and not have to be re-trained for professional and international standards. Students will also have the opportunity to complete their academic studies at nearby highly respected Camberwell High School (co-ed) and Canterbury Girls High School. They can study years 8-12 and gain full University Entrance Scores. As well as the best possible ballet training available, the academic education is catered for by two of Victoria's top non-selective high schools. Classes are kept to very small numbers to enable students to receive very personal and careful teaching. The Academy teaches Years 1-8 of the Russian Training System. Students take part in performances mid-year and end of year performances in large professional theatre. RCA has 3 fully fitted professional studios, with sprung floors, mirrors, heating, cooling and spacious dressing rooms. The Academy is close to all public transport and close to central Melbourne.
Alumni: Elizabeth Hill Former Ballerina West Australian Ballet and presently ballet mistress Australian Ballet Company, Frances Murphy, Australian Ballet, Monte Carlo Ballet, Christopher Rogers-Wilson (Soloiste), Birmingham Royal Ballet, Australian Ballet(Corphee), Telstra Dancer of the Year 2013, Sakis Michelis former member of Australian Ballet, Kalman Warhaft Former Sydney Dance Company, Duncan Lyle presently a member of "American Ballet Theatre", Fiona Cameron-Martin member of Rumanian Ballet Company.
Main Subjects
Classical technique, contemporary, pointe work, jazz, male technique, VCE & VET Dance Certificate 2, partnering, character for classical dancers, historical dance from 15th century (as demanded in classic ballets), conditioning and Pilates, repertoire (corps de ballet) and solo variations (appropriate to level).
Main Teachers
Teachers are all highly qualified and experienced in teachng the Voaganova System.
Permanent Faculty Teachers: classical. All brought to Australia by RCA from Russia. Graduates from Bolshoi (Moscow), Vaganova (St. Petersburg) and other top Russian academies.
Teachers are all highly qualified and experienced in teachng the Vaganova System.
PLEASE NOTE: There is always a specialist Russian male teacher.
AUDITION DETAILS
Students can apply to audition at any time during the year. Our Spring Holiday School is this year being held on Monday 2nd October to Friday 6th October 2017. Application forms can be downloaded from our website. Audition Forms and requirements can be downloaded from our website.
Contact
03 9882 5378
admin.rca@icloud.com
27-31 Camberwell Road
Hawthorn East VIC 3123
www.russianchoreographicacademy.com