ED5INTERNATIONAL BACK
10874NAT Advanced Diploma of Performing Arts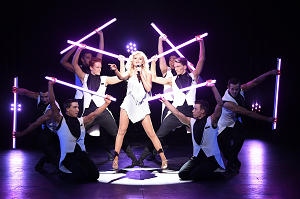 Course Details
Directors William A. Forsythe with Directors/Founders Elena & Mario De Cinque are proud to offer their exclusive and unique accredited Advanced Diploma of Performing Arts, celebrating its 20-year milestone in 2020. Graduates perform in Musical Theatre, television, stage, theme parks, overseas contracts, cruise ships and a multitude of other entertainment arenas.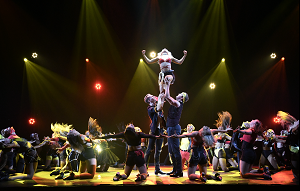 The course is accredited by ASQA (Australian Skills Quality Authority), NRT (Nationally Recognised Training) and AQF (Australian Quality Framework).
2020 marked our 20- year anniversary as a full-time course providing top quality education and guidance to young performers. During this time, ED5 Graduates have gained a reputation within the industry for being extremely talented, hard - working and professional. Our alumni are working in all areas of the performing arts, both within Australia and internationally, due partly to the strong industry connections that ED5 holds.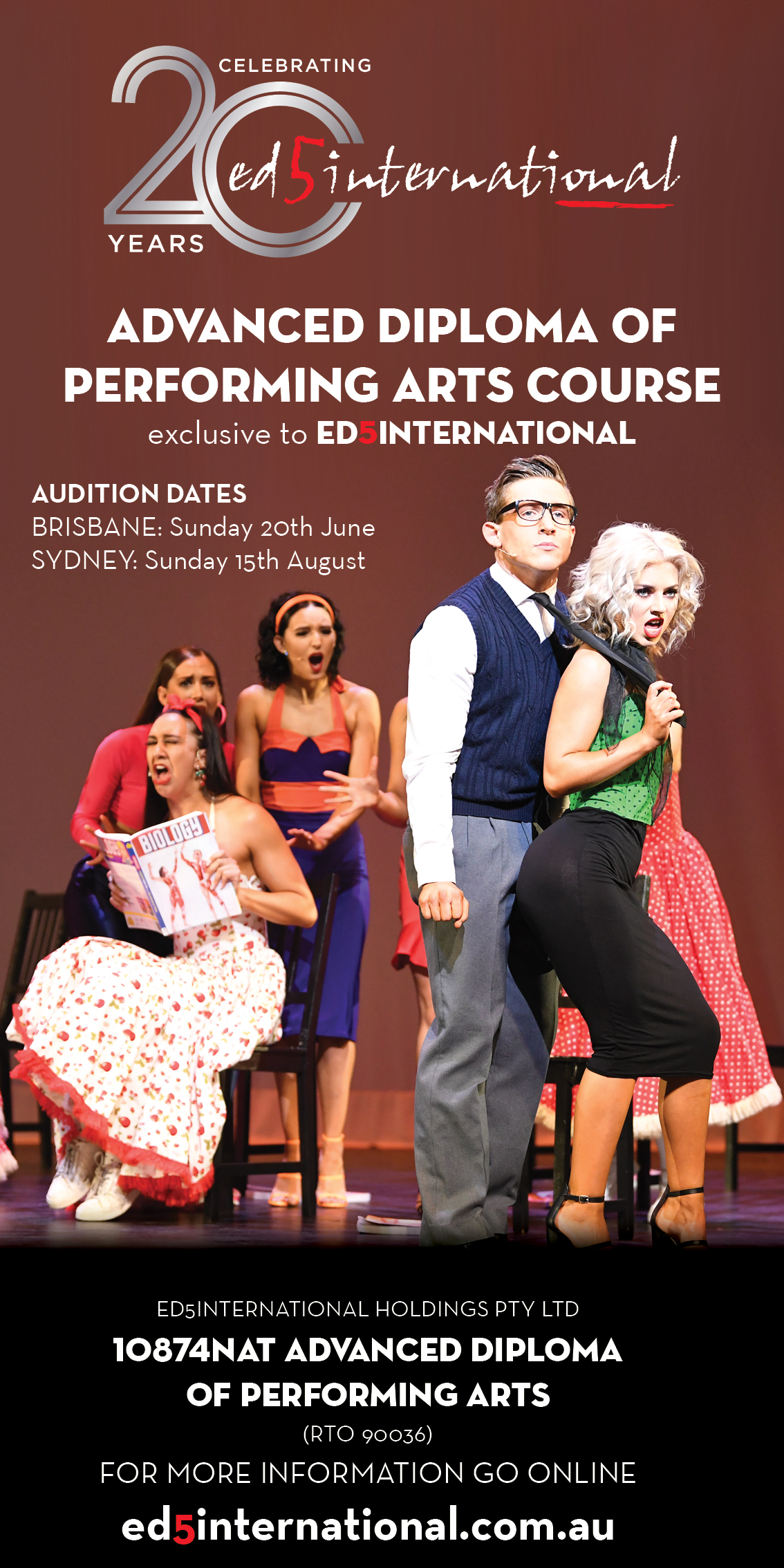 ED5INTERNATIONAL elevates and enhances the profile of Australian Performing Arts and delivers the highest level of performer through dedication, discipline, talent and a lot of laughter and love. Our philosophy is work hard and you can achieve any goal you wish.
Main Subjects
The course is designed for students who aspire to work in the entertainment industry. The course consists of 17 units of competency which includes: Musical Theatre, Jazz, Tap, Ballet, Group and Private Singing, Contemporary, Hip Hop, Acting, Group Harmonies, Repertoire, Performance Coaching, Cabaret, Lyrical, Nutrition, History of Musical Theatre, Music Theory, Anatomy, Image Management, Make-up, Acrobatics, Improvisation, Choreography, Audition Technique, Mock Audition Class, Heels, Strength and Conditioning, Cardio, Pilates, Swing Class and more.



Main Teachers
William A. Forsythe, Elena De Cinque, Kim Traynor, Nathan Sheens, Leslie Bell, Phillip Filo, Shannon Burns, Dolce Fisher, Nathan Zammit, Ed Wightman, Sheena Crouch, Martin Crewes, Danielle Barnes, Nigel Turner-Carrol, Monica Zanetti, Phly Crew, Todd Dewberry, Blake Wood, Neale Whittaker, James Barry, Sherri Burrows, Caroline Kaspar, Ryan Smith, Scott Irwin, Robert Jago & Jet Valencia.



AUDITION DETAILS
Open for Online Auditions
ED5INTERNATIONAL Advanced Diploma of Performing Arts 10874NAT
www.ed5international.com.au/audition
Contact
ED5INTERNATIONAL
Tenancies 1 and 3 Ground Level, Building I
Bakehouse Quarter
9 George St
North Strathfield NSW 2137
PO Box 429 Concord NSW 2137
Phone: +61 2 9746 0848
fulltime@ed5international.com.au
www.youtube.com/ed5international
www.ed5international.com.au