AUSTRALIAN PERFORMING ARTS GRAMMAR BACK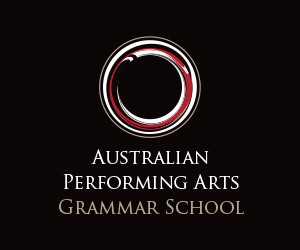 Course
Students study specialized Performing Arts subjects across four streams; music, drama, dance and visual arts. They also complete the NSW standard curriculum requirements and achieve their HSC.
Course Details
The Australian Performing Arts Grammar School is an exciting, innovative school for students with a passion for the creative and performing arts. Established in 2005, The Australian Performing Arts Grammar School is open to students of artistic ability,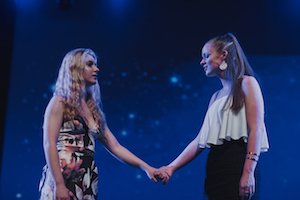 dedicated to nurturing talent and encouraging the highest quality in performance and academic excellence.
The school is a boutique institution, designed specifically to meet the needs of young people who, in addition to their academic studies, desire to focus on Music, Drama, Dance and/or Visual Arts. While there is a focus on the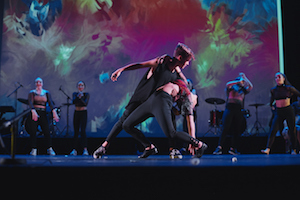 performing and creative arts, there is also emphasis on academic excellence.
Australian Performing Arts Grammar School seeks to bring together young people of creative ability and provides inspirational tuition and the finest instruction in a trusting and encouraging atmosphere. APGS strives to offers an arts rich and rigorous academic education in an international environment that fosters excellence in performance and creativity.
Main Subjects
Academic subjects offered include: Mathematics, English, Geography, History, Biology, PDHPE, Music, Visual Arts, French, Business Studies, Dance, Drama, Modern History and Science.


Current Performing Arts electives include; Songwriting & Practical Musicianship, Introduction to Musicianship, Songwriting/Arranging, Vocal Ensemble, Contemporary Music Ensemble Skills, Percussion Company, Vocal Techniques and Styles, Contemporary Instrumental Company, Vocal Performance Company, Contemporary Ballet, Self-Devised Composition and Choreography, Musical Theatre Company, Musical Theatre Technique, Contemporary Dance, Hip-Hop, Jazz, Drama Company, Scene Work and Individual Performance, Clowning and Movement for Actors, Set Design, Film Making and Body of Artwork.


For students wishing to focus on Ballet APGS and Danceworks Sydney have partnered together to provide students with the option of completing elite ballet training whilst completing their academic studies.
Main Teachers
Dance tutors currently teaching at APGS include:
Lauren Elton (Razzle Dazzle, All Saints, Dance Academy, The X Factor, Australia's Got Talent, The Dream Dance Company) - Lauren teaches Contemporary and Jazz.
Talia Fowler (So You Think You Can Dance winner 2009, Queensland Ballet, Fame The Musical) - Talia teaches Contemporary Ballet.
Jay Johns, Emma Harrison and Lisa Sontag.
AUDITION DETAILS
To start the enrollment process please visit our website and complete the Online Application Form. You and your child will be required to participate in an audition and interview in the year prior to your child's commencement date. Once your interview and audition are confirmed you will be required to produce documentation to support your application, details about this can be found on our website. Your child will be required to perform 2 contrasting pieces or excerpts of up to 3 minutes each maximum. Visual Arts students are to submit a portfolio of 8-10 pieces of their own work. You are welcome to provide a backing CD/mp3/USB for accompaniment purposes.
You can make an enrollment enquiry by completing an Expression of Interest Form or contacting APGS Admissions directly at admissions@apgs.nsw.edu.au or on (02) 9518 5123 for further information. Prospective families may choose to book in a private tour or school tour throughout the year.
Contact
255 Broadway
Glebe, NSW 2037
Phone: (02) 9518 5123
Fax: (02) 8076 7620
Email: admin@apgs.nsw.edu.au
www.apgs.nsw.edu.au