ACADEMY OF MUSIC AND PERFORMING ARTS BACK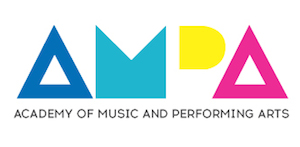 Courses
Bachelor of Dance
Associate Degree of Dance

Course Details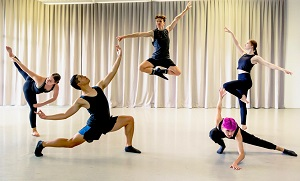 The Bachelor of Dance course at AMPA offers students a 'stepping stone' to a professional career. Entry is available to students who have reached advanced standard in their genre of choice and have a strong desire to become professional performers, choreographers and/or teachers. Daily practical classes in a variety of genres are supported by complementary studies necessary to prepare students for a full-time career in Dance.
The degree offers professional training in dance technique, improvisation, choreography, production techniques and performance psychology, as well as body science, drama and music. The goal is to develop highly skilled, disciplined, knowledgeable & versatile dance artists, in an atmosphere which supports & encourages them, as they strive to reach technical, creative & scholarly excellence.
To find out how to apply or to see our upcoming Intakes and Audition Dates, please visit www.ampa.edu.au
Main Subjects
Dance Technique, Dance Performance, Dance Choreography, Performance & Production. Approx. 20 hours practical classes, plus 5 hours of academic classes.

AUDITION DETAILS
Auditions are available throughout the year by appointment with the Admissions Panel.

An audition at AMPA entails two parts:

Part 1
Participation in a technique class
Part 2
Two solo performances in different genres (approximately 1 minute each)
An interview
A writing task
2022 Intake Auditions till take place on Monday 20/9 & Thursday 4/11 2021. Register here
Video auditions are also available, please contact admissions@ampa.edu.au for more information
Scholarship Auditions 20/9 - www.ampa.edu.au/index.php/scholarships

Contact

Email: admissions@ampa.edu.au
Phone: +61 02 9310 3111
Head Office
136 Chalmers Street, Surry Hills NSW 2010
Dance Campus
Unit 4/85-91 O'Riordan St Alexandria NSW 2015