DANCE SUPPLIERS - Marketing
Don't see your listing? Add it now…
onPointe consulting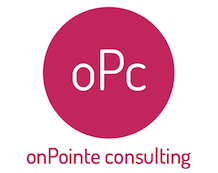 Supplier Types: Marketing, Travel
Products: Mentoring, Career Coaching and Guidance.
Comments: onPointe consulting provides mentoring, advice and guidance to aspiring dancers to give them clarity, confidence and direction. Directed by former professional ballet dancer Alice Aschwanden, onPointe aims to support ballet dancers through the transition from student to professional through in-studio private assessment and technique refinement, CV development, audition planning and tailored career coaching. Utilising Alice's expert knowledge of the sector, students gain an understanding of what it takes to be a professional dancer and, crucially, how to increase their chances of success in auditions for pre-professional schools and professional companies. onPointe believes in the importance of training the whole dancer - know what you want; know how to get there.
Location: Based in Melbourne but works remotely with interstate and international students.
Contact:
p) 0466226830
w) www.on-pointe.org
e) alice.onpointeconsulting@gmail.com
Ali P Design
Supplier Types: Studio Software, Marketing, Books & Periodicals, Web Design
State: Queensland
Location: National (Head Office Gold Coast)
Contact:
e) ali@alipdesign.com
DanceCreatePrint.com
Supplier Types: Accessories & Gifts, Staging Needs, Photography & Videography, Marketing
State: Queensland
Location: Australia Wide
Contact:
e) shop@dancecreateprint.com
Flash Dance Photography
Supplier Types: Photography & Videography, Marketing, Event Production
State: Victoria
Location: Melbourne Australia
Contact:
e) clinton@flashstudio.com.au
OSDS Online.com
Supplier Types: Dancewear, Footwear, Costumes, Accessories & Gifts, Fabrics, Cosmetics, Music, Marketing
State: New South Wales
Location: Online Dancewear Marketplace
Contact:
e) admin@osdsonline.com
Don't see your listing? Add it now…