DANCE SUPPLIERS - Fabrics
Don't see your listing? Add it now…
DANCERS MARKET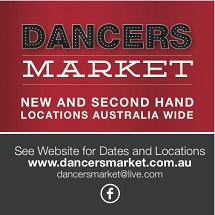 Supplier Types: Books & Periodicals, Cosmetics, Costumes, Dancewear, Fabrics, Footwear, Music
Comments: The Dancers Market is your one stop shop for everything Dance. Made for Dancers, run by Dancers the market events cover QLD, NSW, VIC, WA & ACT. New & Second Hand Stalls are available for hire and with over 30 stalls at every location, you will find everything you need for competitions, concerts, exams and classes. Join us at a market event in your area.
State: Australian Capital Territory, New South Wales, Queensland, Victoria, Western Australia
Location: Po Box 33 Sanctuary Cove QLD 4212.
Contact:
p) 0404 847 866
w) www.dancersmarket.com.au
e) info@dancersmarket.com.au
GLITTER AND DANCE FABRIC SPECIALISTS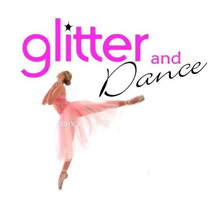 Supplier Types: Fabrics, Dancewear, Costumes, Accessories & Gifts
Brand: Glitter Designs, Lycra, Spandex
Products: Dance Fabric (stretch/non-stretch), Dance Costumes, Accessories
Comments: Glitter and Dance online shop is for all your dance costume needs – unique New York fabric lines, patterns, accessories and also costume design and manufacturing.
State: Queensland
Location: 3/68 Secam Street, Mansfield QLD 4122
Contact:
p) 07 3849 2269
w) www.glitteranddance.com.au
e) info@glitteranddance.com.au
Stagemakeup.com.au from Ashton Admor

Supplier Types: Staging Needs, Dance Flooring, Fabrics, Cosmetics, Books & Periodicals, Event Production
Brand: Mehron, Wolfe, Worbla, KobraCast.
Products: Makeup for Stage, Theatre, Film, Television Studio, HD, Professional Clowns, Street-wear, Wedding and Special Occasions, Special FX. Brushes and sponges, Stage Blood, Palettes and Kits, Latex. Face Painting, Books, Glitters, Rhinestones, False Eyelashes, Worbla, Wonderflex, Worbla's Finest Art and Deco Art, KobraCast and Fosshape. Theatrical curtains, smoke machines, dimmers, lights, control desks, LCDs, Disco lights, Concert Sound, Portable PAs, Microphones, Amplifiers, Speakers, Portable Staging, Sets, Props and Dressing rooms.
Comments: www.stagemakeup.com.au is a site by Ashton Admor Pty Ltd. We are a wholly Australian owned and operated company. As well as our comprehensive stage makeup range, we have large lighting, sound and stage sales and hire departments. We are a one stop shop, for all your entertainment needs. Ashton Admor know the industry and we can work with you to provide the best solutions whether you are in the market to purchase a single item or building a full theatrical venue; you can totally rely on the solid reputation, creative talents and dedication of the Ashton Admor team. www.ashtonaudio.com.au www.ashtonadmor.com.au
State: Western Australia
Location: 34 Hargreaves Street, Belmont WA 6104
Contact:
p) (08) 9478-3800
w) stagemakeup.com.au
e) sales@stagemakeup.com.au
OSDS Online.com
Supplier Types: Dancewear, Footwear, Costumes, Accessories & Gifts, Fabrics, Cosmetics, Music, Marketing
State: New South Wales
Location: Online Dancewear Marketplace
Contact:
e) admin@osdsonline.com
Storm Dance and Design
Supplier Types: Dancewear, Footwear, Costumes, Accessories & Gifts, Fabrics
State: Western Australia
Location: 65 Edward Street Perth
Contact:
e) info@stormdanceanddesign.com.au
Don't see your listing? Add it now…