DANCE SUPPLIERS - Dance Flooring
Don't see your listing? Add it now…
Harlequin Floors Australia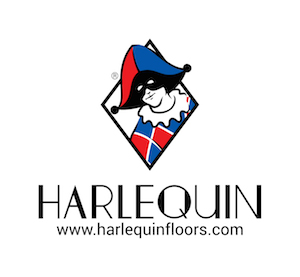 Supplier Types: Accessories & Gifts, Dance Flooring, Staging Needs
Brand: Harlequin
Products: Floors for dance and performing arts.
Comments: Harlequin supply a range of high quality portable and permanent sprung and vinyl floors and ballet barres for studios, schools and performance spaces.
State: NSW - New South Wales
Location: Unit 1, 47 Prime Drive, Seven Hills, NSW 2147
Contact:
p) +61 (2) 9620 7770
w) aus.harlequinfloors.com
e) auscontact@harlequinfloors.com
ROSCO AUSTRALIA Pty Ltd

Supplier Types: Staging Needs, Dance Flooring
Brand: Rosco
Products: Dance Floor, Portabarre, Gobos, Lighting Products
Comments: Suppliers to the entertainment industry for more than 100 years. Floors for all forms of dance.
State: New South Wales - NSW
Location: 42 Sawyer Lane Artarmon NSW 2064
Contact:
p) 02 9906 6262
w) www.rosco.com
e) roscoaus@rosco.com.au
SHOW WORKS

Supplier Types: Accessories & Gifts, Staging Needs, Dance Flooring
Brand: Sprungfloor by Show Works sprung dance floor, Biltflor portable dance floor
Products: Rehearsal Equipment - Barres, Mirrors and Dance floor
Comments: Sprungfloor by Show Works is Australia's most affordable, fully tested sprung floor on the market. It is already taking the dance world by storm, becoming renowned for its non invasive, semi portable and easy to assemble design. Make Sprungfloor by Show Works your choice in sprung dance floor.
State: Victoria
Location: 23-25 Raglan Street Preston 3072 VIC
Contact:
p) 03 9416 9611
w) www.sprungfloorbyshowworks.com
e) info@showworks.com.au
Sprung Floor Australia

Supplier Types: Staging Needs, Dance Flooring
Brand: Dance Floor ( by Transtage )
Products: Sprung Floor, Vinyl Dance Floor, Portable Dance Floor, Portable Stage, Performance Stage
Comments: Dance Floor (by Transtage) is a dynamic manufacturer and supplier of Sprung Floor, Portable Dance Floor, Sports Floors & Portable Staging System servicing a myriad of clients around Australia and beyond. Specialising in the Education, Sports, Entertainment, Dance, Residential and Commercial markets among others, we take great pride in the products and service we provide, ensuring all aspects are taken care of throughout any and every transaction, as we strive to create exceptional customer experiences.
State: New South Wales
Location: 14B / 8 Gladstone Road, Castle Hill, NSW 2154
Contact:
p) 02 8733 5062
w) dance-floor.com.au
e) info@transtage.com.au
Stagemakeup.com.au from Ashton Admor

Supplier Types: Staging Needs, Dance Flooring, Fabrics, Cosmetics, Books & Periodicals, Event Production
Brand: Mehron, Wolfe, Worbla, KobraCast.
Products: Makeup for Stage, Theatre, Film, Television Studio, HD, Professional Clowns, Street-wear, Wedding and Special Occasions, Special FX. Brushes and sponges, Stage Blood, Palettes and Kits, Latex. Face Painting, Books, Glitters, Rhinestones, False Eyelashes, Worbla, Wonderflex, Worbla's Finest Art and Deco Art, KobraCast and Fosshape. Theatrical curtains, smoke machines, dimmers, lights, control desks, LCDs, Disco lights, Concert Sound, Portable PAs, Microphones, Amplifiers, Speakers, Portable Staging, Sets, Props and Dressing rooms.
Comments: www.stagemakeup.com.au is a site by Ashton Admor Pty Ltd. We are a wholly Australian owned and operated company. As well as our comprehensive stage makeup range, we have large lighting, sound and stage sales and hire departments. We are a one stop shop, for all your entertainment needs. Ashton Admor know the industry and we can work with you to provide the best solutions whether you are in the market to purchase a single item or building a full theatrical venue; you can totally rely on the solid reputation, creative talents and dedication of the Ashton Admor team. www.ashtonaudio.com.au www.ashtonadmor.com.au
State: Western Australia
Location: 34 Hargreaves Street, Belmont WA 6104
Contact:
p) (08) 9478-3800
w) stagemakeup.com.au
e) sales@stagemakeup.com.au
Garage Specialties
Supplier Types: Dance Flooring
State: New South Wales
Location: Wetherill Park
Contact:
p) 0418 408 010
Don't see your listing? Add it now…