DANCE JOBS
Don't see your listing? Add it now…
COSTUMES - Part Time Sales and Customer Service rep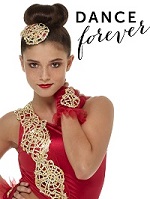 Description:
Dance Forever costumes (www.danceforever.com.au) is looking for a Part Time Sales and Customer Service rep based in Adelaide, South Australia.
A dance background is a plus.
Position involves:
Handling sales enquiries
Setting up new accounts
Managing costume orders
Developing leads
Attending Festivals and Events
Email hello@danceforever.com.au with your resume and headshot today! This is a great opportunity.
Contact:
w) DanceCostumesAustralia.com.au
Elance Adult Ballet School - Teacher Position
Description:
Elancé Adult Ballet School seeks a mature and passionate teacher to join our staff. Applicants must be willing to work at both the Flemington and East Hawthorn studio. Teaching adults is remarkably different to teaching children. The ideal teacher is able to create a friendly and enjoyable class atmosphere whilst upholding the professional standards appropriate to the art form. Elancé conducts a broad range of classes, from students who have not previously studied ballet to experienced dancers. The successful applicant must be comfortable teaching open classes at all levels. To apply please contact Dianne Harrison, Principal, via email.
State: Victoria
Contact:
w) www.adultballet.com.au
e) dianne@adultballet.com.au
TRAINEE DANCE INSTRUCTOR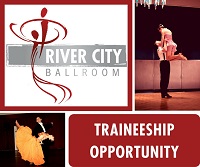 Styles: Ballroom, Swing, Tango
Description:
A sustainable career in dance under two of Australia's leaders.

River City Ballroom is Queensland's premiere independent studio for American Style Ballroom. Directors Sue Gillingham and Dane Berry are professional performers, sought-after coaches, industry leaders, and the first qualified independent examiners in Australia.

Our dance business provides individualised tuition for adults of all ages, both for social dance and for choreographed performance. Our highest priority is to offer a respectful, supportive, and joyful learning environment for our community of students and teachers.

We have an opportunity for a male trainee to join our studio in permanent full-time employment. Dance experience is helpful but not essential. If you are a good fit for our culture and community, we will provide you with intensive and ongoing coaching in dance, instruction, choreography, and performance, along with other aspects of our work.

Please share this advertisement with anyone you think may be appropriate. For full details, and to apply, please see our advertisement on Seek.
Location: West End, Brisbane
State: Queensland
Contact:
p) 0450 832 623
w) rivercityballroom.com.au
e) info@rivercityballroom.com.au
Contemporary Teacher
Styles: Contemporary
Description:
Ranges Academy of Performing Arts requires a passionate dance teacher for children ages 7+ Must be aligned with non-competitive dance practices & teaching. Must be committed to encouraging youth into dance.
Location: "The Hills" Dandenong Ranges
State: Victoria
Contact:
e) rangesacademy@gmail.com
Dance Teachers for 2019
Styles: Ballet, Jazz, Tap, Hip-hop, Modern, Musical Theatre, Contemporary
Description:
Qualified, friendly, fairy ballet, classical ballet, jazz, tap, musical theatre dance teachers required for large dance school. SFD Syllabus an advantage , not fully necessary. Must have WWC and be child protection compliant. Must enjoy working with children. Rates according to qualifications.
Location: south melbourne, armadale, caulfield
State: Victoria
Contact:
p) 0406488845
Female Ballroom and Latin Dance Teacher
Styles: Ballroom, Salsa, Swing, Tango
Description:
Exciting full time role for an experienced ballroom and Latin dance teacher. New studio in the Sydney CBD. For more details and to apply visit:
Location: Sydney CBD
State: New South Wales
Contact:
w) williammaslin.com.au/careers
e) dance@williammaslin.com.au
Don't see your listing? Add it now…