Ziegler Girls to tour Australia & NZ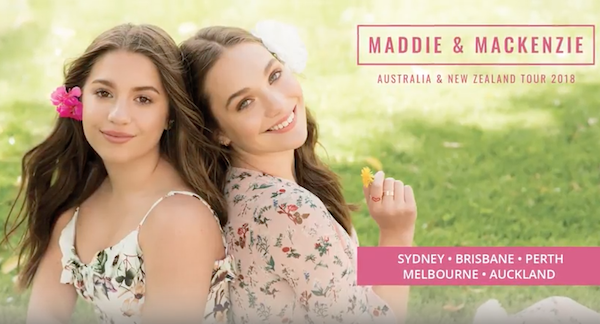 The Ziegler Girls are heading to Australia and New Zealand for an all-new, up-close and personal experience with their fans. Maddie and Mackenzie, the girls that stole hearts when they starred in Dance Moms, will present a show that promises to get your heart pumping.
Dancers are also invited to take part in the "Ultimate Dance Masterclass" with acclaimed choreographer Marko Panzic and The Dream Team. Students can dance for their life in front of Maddie and Mackenzie!
Also on offer in each city is a special question-and-answer session with ultimate Dance Mom Melissa Gisoni.
The tour launches Saturday, June 30 in Sydney. Then it heads to Brisbane, Perth, Melbourne, Adelaide and, for the first time, Auckland.
For more information or to book tickets, visit www.maddiemackenzietour.com.
---