Yukino and Chris Speak with Dance Informa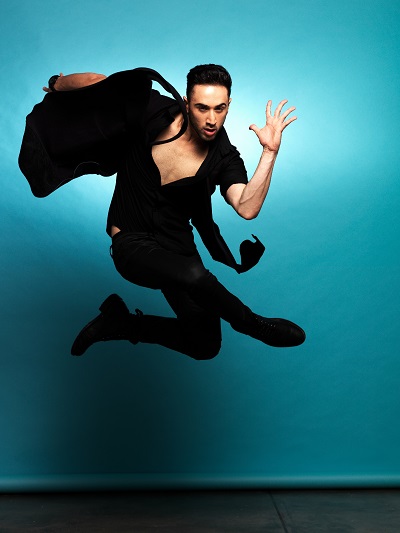 By Kristy Johnson of Dance Informa.


Congratulations on making it this far in the competition. Such a great achievement! How would you describe the overall experience? Was it as you imagined?

Chris
"I kind of told myself before I went on the show that it would be anything and everything [laughs]. It was just the most amazing and life changing experience and I was pretty lucky to have experienced that."

Yukino
"I didn't know there was going to be that much hard work involved. I just thought that it was going to be fun and it definitely was, but it takes a lot of hard work. It was really nice to see that as well because it really shows how hard working we all are."

How intense were the weeks of rehearsals when preparing for the live shows?

Chris
"We were always up super early, went straight to rehearsals and we had to learn the group numbers, learn the duo; there were just so many things to it. We just made sure that we all had fun because it did get tiring, so we tried to push each other to go through it and remind each other that it's a once in a lifetime experience. We'll never get that again. We got through it. It was amazing."

Yukino
"You really needed so much recovery."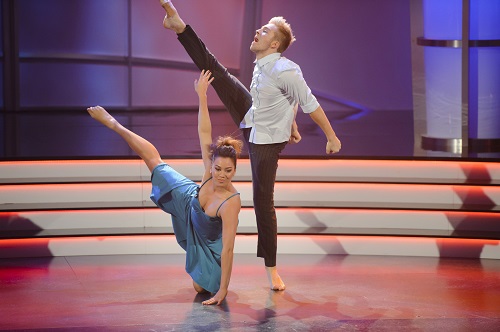 Is there a particular choreographer that you enjoyed working with the most?

Yukino
"For me it was Chris Scott from America. I fell in love with his creativity and just how he was as a person really inspired me."

Chris
"It would have to be Sarah Boulter. She really taught me to absolutely feel and be real and to really be in the moment. I learnt so much from her that week and I feel I really grew as a dancer. I was able to be a character and be so in it. I really appreciated all her hard work."
Has being on the show changed you as a person in any way?

Chris
"Oh, 100 per cent! I'm not even the same Chris when I auditioned. And that's in the best way possible. I couldn't even talk in my audition because I was so shy and insecure and I could barely say, 'hi I'm Chris' [laughs]. I feel like I've just become so much stronger and obviously I feel so much better about my dancing."
Yukino
"It's funny because this show really challenges you as a person and it does put you through the most extreme situation and you have the choice of being able to take it on and try and learn from it, or you could let yourself tumble. But no one took that road. It really does show how strong you are as a person, learning what your biggest insecurities are and learning how to rock them. And being able to go, 'this is what makes me, me', the good and the bad."

What's going through your head right before the dance for your life segment?

Yukino
"I did three of them [laughs]. I just got used to it. The first one was just nerve wracking but I always took them as… I'm just about to do my thing! This is when I just get to slap my hand on the stage, make a mark and say I was here. I always took a big breath and thought whatever is meant to happen right now, is meant to happen. It's an awesome feeling because you get to show yourself off."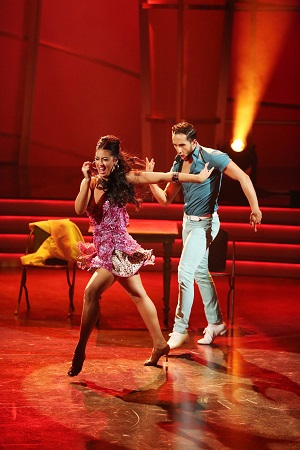 Chris
"Yeah, I agree. From being other characters in our routines, it's really cool to just go out there and just be yourself. It's scary though. If you're going to leave the show, then you might as well just leave being you."

Who do you think has a strong chance of winning the series?

Chris
"From day one it was always going to be hard. Everyone is absolutely phenomenal! I think Lauren has a really big chance."

Yukino
"Yeah and also Patric. Pat just has such a lovely personality and everyone just falls in love with him. He's also so talented and he's just absolutely killing it. He's an urban dancer and he can just pull off any genre like he's been doing it his whole life."
---