Yellow Wheel Winter School returns this year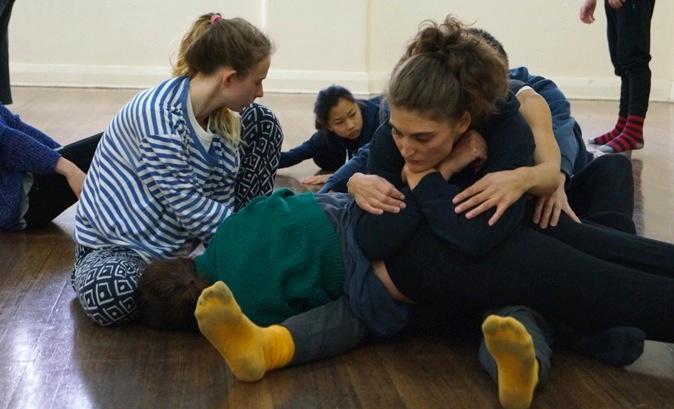 Yellow Wheel, Victoria's premier youth dance company, will soon offer its second contemporary dance winter school in Melbourne.
The Yellow Wheel Winter School is a five-day intensive in contemporary dance technique and creative process featuring some of Australia's finest contemporary teachers, including Becky Hilton, Jo Lloyd, Kristy Ayre, James Batchelor, Joshua Lowe and Amber McCartney.
Each day will begin with a warm-up and contemporary dance technique followed by a different choreographer/teacher every day who will work with participants over two sessions. The day includes a lunch break with drinks and snacks catered.
The Winter School will run Monday-Friday, June 30-July 4 from 10 a.m. to 6 p.m. daily. Classes will be held at Lucy Guerin Inc., located at
 28 Batman Street in 
West Melbourne. The total cost for the five-day intensive is $250, which includes all training, a certificate and snacks. Dancers can also take one day of classes for $60.
To register for the 2014 Winter School, visit www.yellowwheel.com.au. For more information about this opportunity, email Joshua Lowe at josh@yellowwheel.com.au or phone 0408 660 748.
Also in July, Yellow Wheel will present Showroom 2014, its choreographic season featuring its young company members. In its third year, Showroom is a time where the organisation encourages choreographers to take risks and explore something they are interested in. For the upcoming season, one work will be selected to be further developed and then presented in Yellow Wheel's major season, I Came Here To Dance Once.
Choreographers for Showroom 2014 include: Belle Frahn-Starkie, Chris Chua, Emma Riches, Eve Newton-Johnson, Hana Dawson, Kathleen Campone, Kathleen Lott, Madison Phillips, Mikayla Thomas and Natalie Surry. It will take place at The Space's Dancehall on Friday and
 Saturday, July 18 and 19 at 7 p.m.
Photo courtesy of Yellow Wheel.