Yellow Wheel presents 'It's a Dance Project'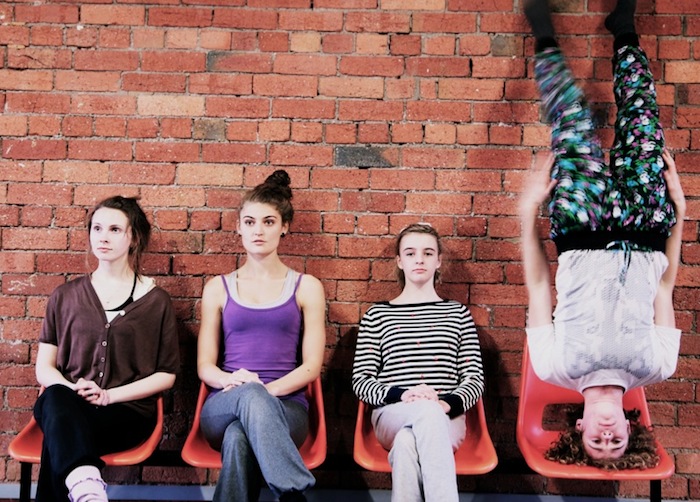 Yellow Wheel, Victoria's premiere youth dance company, will present It's A Dance Project 2013 on Saturday, June 8 at 8 p.m. The show will present a dance work that has just been conceived, choreographed, rehearsed and finalized all that day.
Yellow Wheel's project of making a show and performing it all in one day is a concept which started last year. Young people aged 12-30 with an interest in contemporary dance are invited to participate.
Artistic Director Adam Wheeler and 2ndToe Dance Collective will work with up to 50 young people to devise, create, rehearse and then perform a contemporary dance work to an audience in the beautiful dance hall studio at The Space Dance & Arts Centre. It will be an instant dance creation perfectly conceived for a fast-paced society.
Young people who are interested in participating in the creation and performance of the work can register at www.yellowwheel.com.au. No experience in contemporary dance is required. The cost to participate is $50 and will involve participants working on the project from 8:30 a.m. to 9 p.m.
The final performance of the work will be presented at the dance hall studio of The Space Dance & Arts Centre, located at 318 Chapel St., Prahran VIC 3181. All dance lovers are invited to see the final product alongside a sneak preview of Yellow Wheel's second major work FX and a bunch of great short works from Yellow Wheel company members.
Tickets are $15 and the final performance is expected to run an hour. For further information, contact Rosey at rose@yellowwheel.com.au. This project is support by The Space Dance & Arts Centre, Lucy Guerin Inc. and 2ndToe Dance Collective.
Yellow Wheel dance company provides opportunities for young dancers to experience contemporary dance in a safe and constructive environment. For more information on the company and it's upcoming projects, visit the website.
Photo courtesy of Yellow Wheel.