YAGP to audition in Australia for 2nd year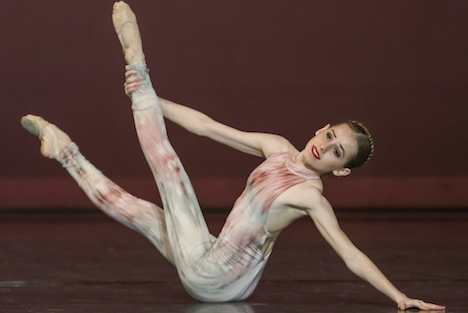 The Youth America Grand Prix (YAGP) is the world's largest international student dance competition. Every year it awards about $500,000 in scholarships. For the second year, YAGP will return to Australia to host auditions and offer master classes.
Set for October 18-22, YAGP master classes will be held in Brisbane and Sydney, giving talented Australian dance students the exclusive opportunity to study with some of the world's top dance professionals. The best dancers will receive scholarship offers on the spot, and a select number will be chosen for the YAGP Finals in New York City in April 2018.
At the NYC Finals, famous ballet company directors and representatives will extend professional job offers. In total, more than 30 of the world's leading dance institutions will be present. In addition, up to $500,000 USD in scholarships will be awarded to exemplary young dancers for them to attend prestigious dance academies.
YAGP recently held auditions in Sao Paulo, Brazil and Korea. Soon it will be in Shen Zhen, China before heading to Australia. Then Japan, Mexico, France and Spain follow soon thereafter. Meanwhile, American dancers are prepping for the 2018 U.S. Regional Semi-Finals that begin in January in cities across the country.
For more information, visit www.yagp.org.
Photo: Aussie dancer Talia Fidra was previously named a Youth America Grand Prix Top 12 Finalist. Photo courtesy of Sasha Fidra.
---