Win passes to musical 'Sunshine on Leith' in cinemas across Australia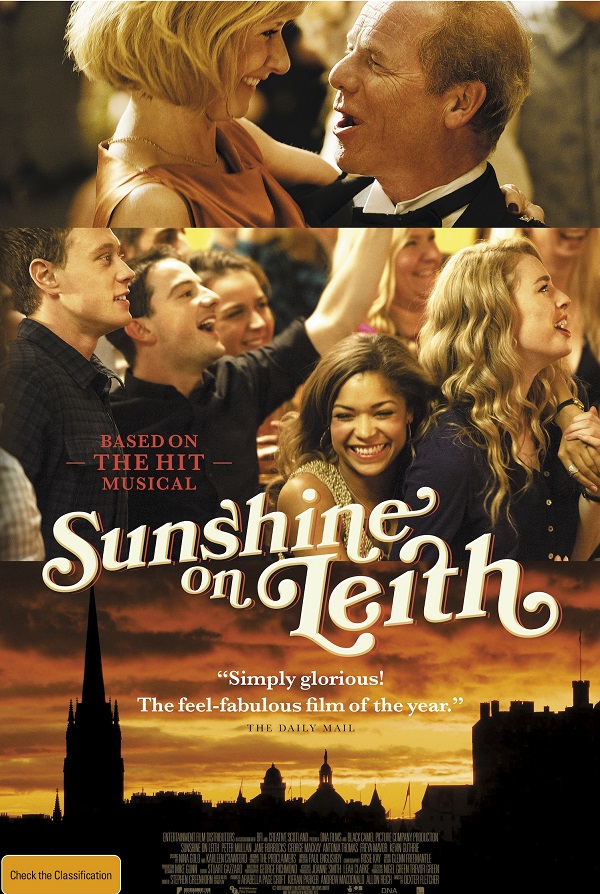 Adapted from the acclaimed stage production, Sunshine on Leith is a jubilant, heartfelt musical about the power of home, family and love, in cinemas from May 22.
Home is where the heart is in this tale of one tight-knit family and the three couples bound to it. Set in Leith, just outside Edinburgh, there's brother and sister Davy and Liz, each kindling a romance, one old, one new. Meanwhile, their parents Rab (Peter Mullan) and Jean (Jane Horrocks) are busy planning their 25th wedding anniversary. Everything's going swimmingly, until a revelation from Rab's past threatens to tear the family apart. Hearts are broken and mended, children lost and found, secrets and lies kept and revealed. Sunshine on Leith is hugely enjoyable and genuinely uplifting, a must see for musical theatre lovers.
Win One of Five Double Movie Passes!
Just email info@danceinforma.com and tell us why you love musical theatre to win.
The tickets are valid in selected cinemas across Australia.
Competition ends May 15.