Win a Double Pass to REFLECT by Sue Peacock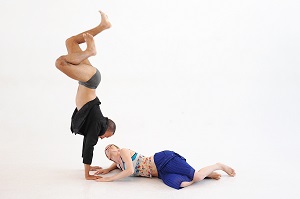 FORM Dance Projects and Performing Lines WA will bring one of West Australia's most renowned choreographer's works to Parramatta's Riverside Theatres with the production REFLECT opening from 26th February to 1st March 2014.

Choreographed by Sue Peacock, a recipient of the West Australian Dance Awards for Best Female Dancer, Services to Dance and Outstanding Achievement in Choreography, REFLECT is a cutting edge, up-lifting production which seamlessly blends contemporary dance with an element of humour.

REFLECT presents a group of people connected by a common experience, a fine thread of narrative draws them together and provides a context for their memories.
Sue Peacock said, "REFLECT creates a mirror, a reflective surface in which one might recognise elements of oneself. Memories take many forms: loud and overwhelming, small and insignificant, blurry, confused or sharp as the day they were a reality. Their effect is palpable. This is something we all share, even though our stories may be different."
REFLECT features Storm Helmore, Kynan Hughes, Jenni Large, Bernadette Lewis and Tyrone Robinson and features a sublime soundtrack matched to the intricate movements of the production by sound designer Ben Taaffe.
Win a Double Pass to REFLECT for Thursday February 27th.
To Enter: Email info@danceinforma.com with your Name, Date of Birth, Email Address, Postal Address and Phone Number and answer this question: "Who is the choreographer of REFLECT?"
Entries close February 21.

For tickets to REFLECT visit www.riversideparramatta.com.au.