West Australian Ballet unveils 2015 season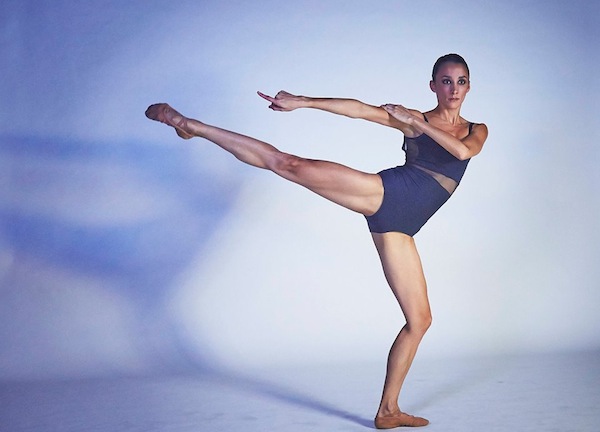 After concluding recent performances of La Fille mal gardée, West Australian Ballet unveiled its new 2015 season lineup. The theme, "We'll Move You", was announced by Artistic Director Aurélien Scannella as a multi-faceted promise to move audiences emotionally, mentally – and literally – to the edge of their seats.
In 2015, colour, movement and eclecticism will become the company's new watchwords, with an explosive mix to start the year in ZIP ZAP ZOOM: Ballet at the Quarry; a classical tour de force honouring the legendary "Mr. B" to follow in Embraceable You – A Celebration of Balanchine; and the classics Coppélia and Cinderella rounding off the year with some distinct and warming Australian punch.
ZIP ZAP ZOOM will open the season on February 6-28, 2015. It will present two Australian premieres choreographed by Annabelle Lopez Ochoa – the energetic Zip Zap Zoom and the captivating pas de deux La Pluie – and the company premiere of Steptext by William Forsythe, marking the first time WAB has presented one of his works. Another highlight of the program will be the world premiere of Hold the Forth by Daniel Roberts.
Embraceable You will be presented on May 15-30, 2015, featuring George Balanchine's renowned Who Cares?, Concerto Barocco, Tchaikovsky Pas de Deux and Tarantella.
A sellout smash hit in 2014, Genesis will also return to the West Australian Ballet Centre in June 2015 with fast-paced, energetic short works created at the heart of the company. This provides an opportunity for a close encounter that will leave viewers breathless.
In September 2015, WAB will present Greg Horsman's new Coppélia, which was premiered by Queensland Ballet last season and will be revived this upcoming season in a regional Queensland tour. Now West Australian audiences can enjoy this classic story as set by Horsman in the small German settlement of Hahndorf, South Australia.
Lastly, the company will conclude its 2015 season with the mesmerising fairytale ballet Cinderella from WAB Principal Dancer and Choreographer Jayne Smeulders. Beginning November 20, 2015, this ballet will be sure to cast a magical spell over all attendees.
For further information on West Australian Ballet's 2015 season, watch the video below or head to http://waballet.com.au.
Photo courtesy of West Australian Ballet.