West Australia Ballet performs Giselle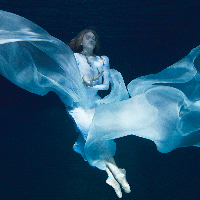 West Australia Ballet will dance a special performance of GISELLE on Thursday 26 September 2019 at His Majesty's Theatre in Perth WA.
A 178-year-old tale of impossible love, vengeful ghosts and the ultimate forgiveness. With coveted virtuoso roles and an iconic 'white ballet act', this transcendent Romantic-era ballet has stood the test of time – maybe because first love and heartbreak resonates with us all.
Peasant girl Giselle, beautiful and innocent, falls deeply for Albrecht, a prince in disguise. When she discovers he is engaged to another, her grief and shock at his deception sends her mad. She dies of a broken heart and her spirit joins the 'Wilis' – ghosts of women betrayed.
The revengeful Wilis lure men into the forest and cruelly force them to dance to their death. They have set their eyes on Albrecht, and Giselle must summon all within her to save him from this terrible fate.
For further information go to https://tickets.waballet.com.au/events?&&promoApplied=true
Image courtesy of SDC