Weissman's Australian Costume Collection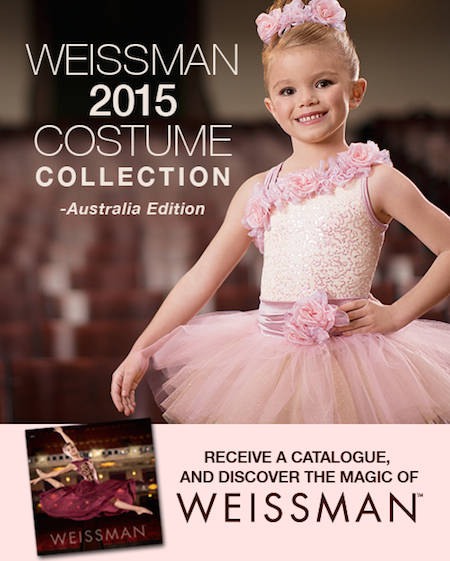 In an exciting announcement, Weissman has introduced its first Costume Catalogue created exclusively for Australia!
Founded over 50 years ago, Weissman is a family-owned, original American brand dedicated to bringing beautiful costume design to dance teachers and stages the world over, straight from its factory to your door with no middle man and no cheap knock-offs.
Now, Aussie dancers too can enjoy direct access to more than 400 original styles, both made-to-order and in-stock at competitive wholesale prices.
At a recent costume show in New York City, an Australian dance instructor enthusiastically described Weissman as "Australia's best-kept secret!"
Get in on the secret—apply for a FREE account and reserve a 2015 Australian Costume Catalogue today at www.WeissmansCostumes.com!
Sign up by April 13 to reserve the special Australian edition of the 2015 Costume Catalogue! (But keep in mind, Weissman only sells to the professional dance trade—proof of dance studio ownership or school affiliation will be required to create an account.)
For more information on Weissman Costumes, call direct from Australia: 0011.1.314.773.9000. You can also email your request to AustralianOrders@Weissman.net.