Ways to make you smile in the world of online dance this week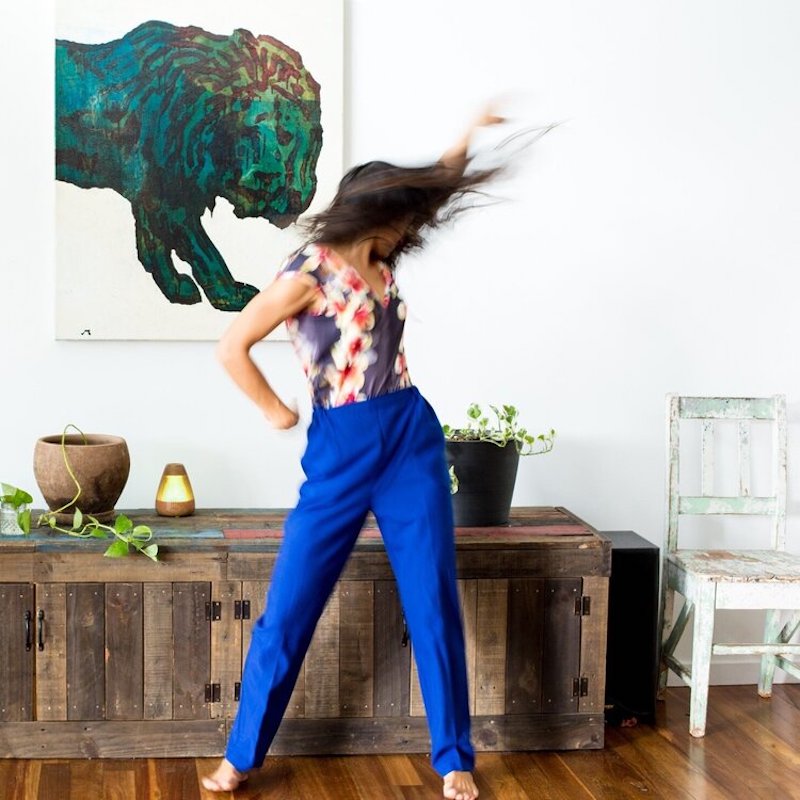 Enjoy watching dance, doing dance and breathing the spring outdoor air as we dance into September. Here is a list of streamed performance and live dance classes to keep you inspired as we continue to navigate this unusual CV-19 season together.
Online classes and events
Watch Mulan on film and a Featurette with Director Niki Caro
Musical Theatre fans will love Mulan on film! Watch Director Niki Caro and the cast of Disney's Mulan talk about bringing this new vision of the film to life. Start streaming Disney's Mulan now exclusively on Disney+ . Watch a preview here: https://www.youtube.com/watch?v=GKLyMh87VX8
Dance North is doing Dance Break an guided dance experience for any and everybody
Dance North is doing Dance Break a guided dance experience for any and everybody on Tuesdays 6:15PM – 7:00PM (AEST) over zoom. The classes are free and the facilitator is Alice Lee Holland. Originally conceived as a way to keep moving and feel connected during isolation, Dance Break has become a unique opportunity to experience a shared dance experience, from the comfort and privacy of your own home, and "dance like nobody's watching!" To find out more visit: http://www.dancenorth.com.au/online-experiences
New on Digital Stage: Jonzi D's Our Bodies Back and Akram Khan
Our Bodies Back stages the work of acclaimed American poet and performance artist jessica Care moore in a breath-taking dance film from Breakin' Convention Artistic Director and Sadler's Wells Associate Artist Jonzi D. This new film presents a powerful rendering of Black women's voices; speaking out against the realities of anti-Black racism, misogynoir and sexual violence, while uplifting and honouring in full the Black lives and memories lost, in a stunning ceremony of dance, spoken word and visual art. To watch visit: https://youtu.be/JKN2Fq_mcAA
Watch live dance with Works & Process Artists (WPA) Virtual Commissions
Works & Process, the performing arts series at the Guggenheim, presented the premieres of new commissions from Courtney Renee Cochran; and Carson Murphy and Nicholas Van Young."From cage of teeth and jaw" by Courtney Renee Cochran and you can watch it here: https://www.youtube.com/watch?v=IzgkI8O0Mng
Broadway Dance Center is offering LIVESTREAM classes!
BDC offers virtual classes and with their online class schedule, you can take class anywhere with BDC Faculty. All class times are in Eastern Time (New York). Enrolment opens 7 days before the class start date, and closes 30 minutes before class starts. Basic Theater Dance is one of the classes you can try with BDC teacher Morgan Rose. Classes are $15 each. Visit https: www.broadwaydancecenter.com/schedule
Dance Central Sydney has online and in studio classes
The new normal has live classes also streaming a virtual option simultaneously! Perhaps try this class online, open level Hip Hop with DCS teacher Phillipe Witana, visit https://dancecentralsydney.weteachme.com/classes/1036804-online-hip-hop-open?date_id=234041
Enjoy watching the Andrea Ariel Dance Theatre experiments online
Austin Texas based Andrea Ariel Dance Theatre released its third experiment performed and recorded live on zoom. It features music by Graham Reynolds and the talents of AADT dancers Whitney O'Baugh, Luis Ordaz, Ceci Proeger, Rebecca McLindon, Kevin Armstrong, and Sandie Donzica. If you missed Experiments #1 or #2 you can view them in their Vimeo Showcase through the link for this one here: https://vimeo.com/430873802
Watch Free Drive-In and Tailgate Socially Distanced Performance Outdoors Featuring Dancers From New York City Ballet and Martha Graham Dance Company
Dancers from New York City Ballet and Martha Graham Dance Company have come together as a quarantine pod with BalletCollective's artistic team. They will create, develop, and perform a new ballet for socially distanced drive-in and tailgate audiences in Pine Plains, NY from September 10-12. The world premiere by Artistic Director Troy Schumacher will be accompanied by a newly commissioned musical score by Ellis Ludwig-Leone (San Fermin) based on commissioned poems by Carey McHugh. Dancers include Devin Alberda, Anthony Huxley, Ashley Laracey, Lorenzo Pagano, Erica Pereira, Davide Riccardo, and Leslie Andrea Williams. Reservations are free and can be made at www.balletcollective.com/2020. The performances will be live-streamed for anyone to view at www.balletcollective.com/live.
Image courtesy of Dance North