Watch, Listen, Dance and Learn with this weeks online experiences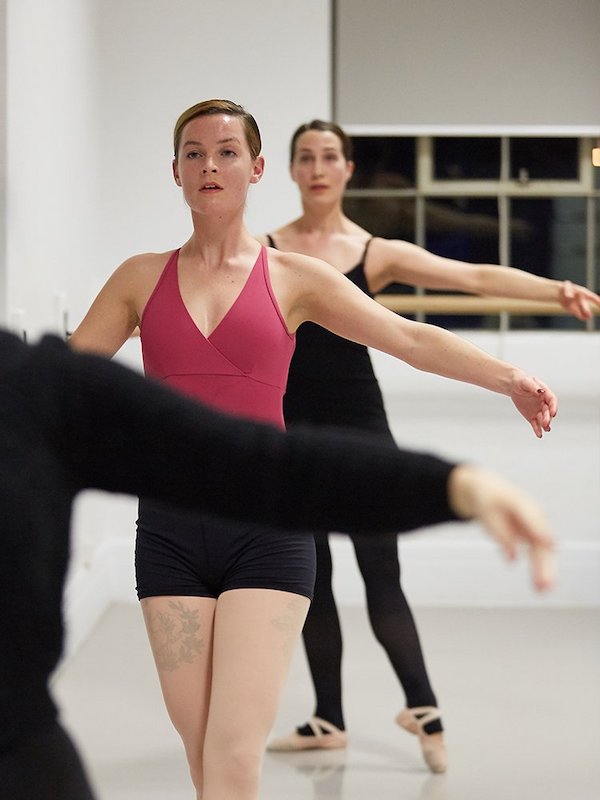 Restrictions have eased a little but most of us are still home most of the time, so we have more inspiration coming your way this week through these online experiences
Watch, Listen, Dance and Learn with this weeks online experiences
Welcome to the DFSK Competition!
DFSK is excited to announce that they are giving 3 individuals and 3 teams the access to exclusive virtual dance lessons with each @markopanzic and @jarrydbyrne amazing right? If that doesn't get you dancing we don't know what will! Entries are now open and must be submitted by midnight Sunday 24th May! Visit the website for all info! https://www.danceforsickkids.com/
West Australian Ballet classes
Discover the strength and artistry within your own body through ballet. While social distancing is required during the COVID-19 pandemic, enjoy, online virtual classes catering for all levels and abilities. All classes are taught by West Australian Ballet's company dancers and our esteemed professional teaching artists. Casual Online Class is $10 and visit https://waballet.com.au/learn/adult-dance-classes/?premove=Y&promo= to sign up.
Mindset Moment: Psychology of Flow
We may be apart, but we can still be mindful together. The female quotient is fostering the sense of community through their Mindset Moment Series. Join them for these 15-minute virtual sessions, featuring health and wellness experts. The next event is about how to feel your best, perform your best and fulfill your potential with ease using the psychology of flow with Sarah Gregg, Author and Coach. Listen and watch this on Wednesday, May 20 | 3pm – 3:15pm EDT. For further information visit: https://www.thefemalequotient.com/events/mindset-moment-psychology-of-flow/
Microfilms with Australian Dance Theatre (ADT)
For the past two months the world has been living and working in isolation, and the ADT dancers have not been exempt. To adapt, be active at work and continue to be creative, the dancers were given the challenge to produce short dance films using only the technology available to them and using the restrictions of isolation. Over the course of five weeks they created eight short videos in and around their homes – which we will be premiering live for you on YouTube on Thursday 21 May at 7pm. Working in partnership with Flinders University, the dancers created Microfilms. For more information about this special project and how to view, head to the Facebook event.
Watch International Dance with Island
"Island", a 30 minute work, inspired by the Chinese American immigrant experience of coming to America through Angel Island in California.The virtual premiere is a homage to those Asian immigrants who struggled to get out of Angel Island at the turn of the last century in order to start a new life in America. You can read more about Island, and the other dances they are sharing this month, as well as watch last week's full-length dance Tracings, by clicking here, or watch here http://dtsbdc.org/2020aapi/
Watch, Royal New Zealand Ballet
Choreographer Danielle Rowe, currently working on Royal New Zealand Ballet's new Sleeping Beauty, co-produced a short film inspired by the era of COVID-19. SHELTER offers a glimpse of how 26 professional dancers are experiencing the pandemic. Spot RNZB Principal Nadia Yanowsky and friends from around the world by clicking here
Now Streaming Free - WA Ballet Premiere Digital Season, Genesis
Want to return you to the wonder of performance with WA Ballet? At a time when we're all being separated from art, from music, and from each other, there's never been a more important moment to bring the wonder of ballet into our homes. In collaboration with Media & Communications Partner The West Australian present their experimental mini-season of short contemporary works choreographed by their very own Company Dancers. Filmed at West Australian Ballet Centre before social distancing commenced, Genesis is available State-wide to watch for free in the comfort of your own home until 30 June. You can click here to watch now!
Watch a dance visual mini doc about the insecurities that can arise in a Ballerina
The National Ballet of Canada's (first soloist) Tina Pereira, performs in this visual mini doc that touches on the insecurities that arise in a ballerina when faced with career threatening injury. This film was slated for a festival premiere this summer. After COVID19 hit, they decided to finish it up and release it to the public online instead. Perhaps it will be a welcome dose of inspiration while we are all homebound. You can view the film here https://vimeo.com/347156155
Image courtesy of WA Ballet
---