WAAPA to launch audition tour for 2019 intake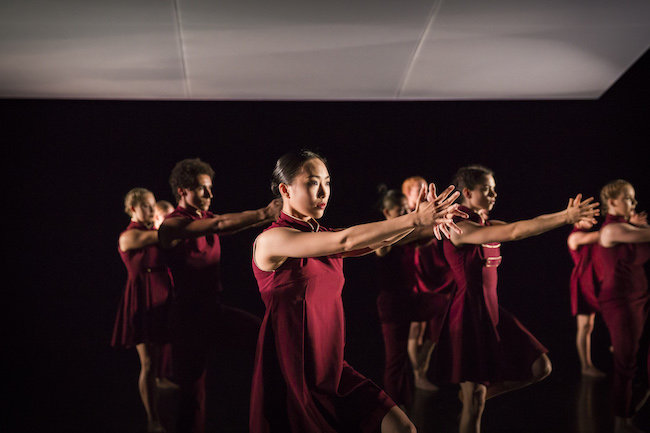 The Western Australian Academy of Performing Arts (WAAPA) offers three Undergraduate Courses, plus two Postgraduate Courses through Link Dance Company. The Undergraduate Courses include CUA50113 Diploma of Dance (Elite Performance), CUA60113 Advanced Diploma of Dance (Elite Performance) and Bachelor of Arts (Dance). The Postgraduate Courses include Bachelor of Arts (Dance) Honours and Master of Arts (Performing Arts).
Soon WAAPA will launch its Audition Tour for these courses, giving aspiring students the opportunity to apply for 2019 intake.
The 2019 Full Time Course Audition Tour will begin in Adelaide and will end at WAAPA's home studios in Perth. See the list of locations below.
WAAPA's dance courses are designed for those artists with career aspirations, for those who want to be a classical dancer, a contemporary dancer, a choreographer, a dance instructor or an independent artist.
BA students are eligible for Edith Cowan University scholarships. Also, subsidised training is available for eligible students under Future Skills WA.
For all the details, visit www.waapa.ecu.edu.au.
See FullTimeDance.com, powered by Dance Informa, to learn more about the best full time courses in Australia, New Zealand and New York.
AUDITION DETAILS
Adelaide
Mon 24 September 2018 10am-4pm
Terry Simpson Studios
Sydney
Tues 25 September 2018 10am-5pm
The McDonald College
Canberra
Wed 26 September 2018 10am-3:30pm
Kim Harvey School of Dance
Melbourne
Thurs 27 September 2018 10am-4pm
Victorian College of the Arts Secondary School
Brisbane
Fri 28 September 2018 10am-4pm
Australian Dance Performance Institute
Darwin
Sat 6 October 2018 From 10am
Darwin High School Dance Drama Space
Perth
Thurs 25 October 2018 From 1pm - Diploma of Dance (Elite Performance)
Fri 26 October 2018 From 10:30am - Bachelor of Arts (Dance)
WAAPA, Studio 1
---