WAAPA presents 'From Music Hall to Cabaret'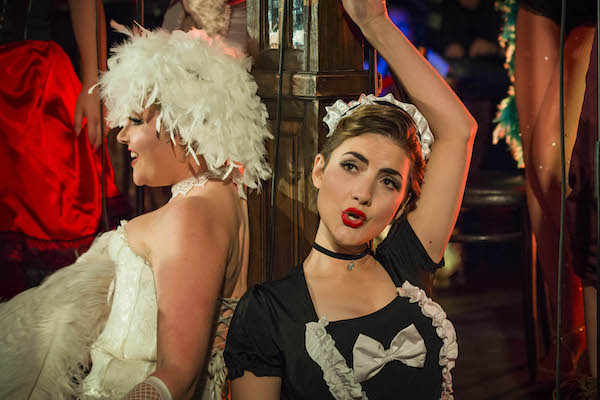 Acclaimed British vocal coach and WAAPA visiting artist Mary King invites Perth audiences to chase their cares away with a rousing concert celebrating the popular entertainment of music hall, café culture and cabaret.
King is putting WAAPA's Classical Vocal students through their paces to put on a show that promises songs both poignant and perky, with some vaudevillian high-jinks thrown in for good measure.
From Music Hall to Cabaret will be performed in The Edith Spiegeltent at WAAPA for three shows from Thursday 31 May to Saturday 2 June at 7:20 p.m., with a matinee on the Saturday at 2 p.m.
King's multifaceted career encompasses roles as performer, coach, writer and broadcaster. A highly experienced mezzo soprano, she has performed and taught around the world, bringing her expertise to a wide range of choral, operatic and musical theatre groups, and solo performers.
As a vocal coach on many of London's West End shows, King prepared Ewan McGregor for the lead role of Sky Masterson in Guys And Dolls and coached Maureen Lipman for her star turn as Florence Foster Jenkins in Glorious!.
Now it is her turn to inject her vocal wizardry into WAAPA's Classical Vocal course – with a liberal dash of King's trademark enthusiasm and generous-hearted spirit.
"We are getting our audience to travel back in time to the smutty – but only slightly – dives of the East End of London circa 1880 before continuing our musical journey via the sauce and sentiment of Paris café concerts to the sophisticated, dangerous satire of Berlin cabaret until we end up in America of the 1940s, when it really did appear to be the 'the land of the free'," says King.
King describes how music hall in London was the precursor of vaudeville, where almost anything could turn up on the bill as long as it was entertaining.
"We will include party tricks and tumbling and high-kicking, and sing wonderful songs that will make you laugh or tear at your heart strings: we have been inspired by Marie Lloyd, Dan Leno and Vesta Tilley – the giants of the art form. In the company of Poulenc, Offenbach, Weill and Gershwin, to name but a few, we will chase all of our cares away!"
King says that she finds it a joy to work with the WAAPA students because they are talented, keen and up for anything – "which for this show could be playing the spoons, cross dressing or doing multiple cartwheels… not to mention the can-can (which they do-do!)."
Don't miss this fabulous, fun show that promises to delight and entertain in equal measure.
The Edith Spiegeltent is located at 2 Bradford St, Mount Lawley. Tickets are $31 or $26 for concession and friends. Book tickets online at www.waapa.ecu.edu.au/boxoffice.
---