WAAPA offers new course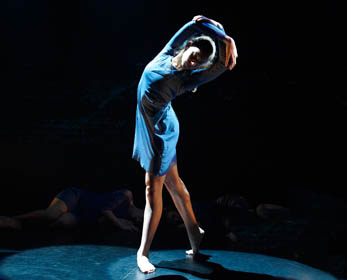 The Western Australian Academy of Performing Arts (WAAPA) is now offering an exciting new course, the Bachelor of Performing Arts, which will provide graduates with the skills to work as an arts practitioner across a broad spectrum of performance forms. Students can pursue one of two majors within the degree, a Performance Making Major or a Practice Transition major.
The Performance Making major provides students with theoretical knowledge of contemporary performing arts underpinned by core performance skills necessary to gain professional employment as a contemporary arts practitioner. It explores original, self-devised and collaborative approaches to writing, performing, dramaturgy, directing and staging performance across dance, theatre, music and hybrid artforms.
The Practice Transition Major is a focused learning pathway for students who already have an accredited Advanced Diploma in a performing arts related course and/or have equivalent industry experience. It provides the opportunity to either research a performance discipline more in-depth or to explore other areas of practice as a means of transitioning to the next phase of their career.
Students are given recognition of prior learning of up to 180 credit points, or one major set of 8 units, in recognition of the technical and skill level already acquired.
The Bachelor of Performing Arts provides opportunities for students to work closely with WAAPA's world-class teaching staff, specialist tutors and industry practitioners throughout their learning journey. All will be involved with the making and presentation of work relevant to their own creative strengths and areas of interest.
In addition, the course is aimed at creating industry links, working collaboratively and providing a robust platform from which to become a creative artist in the professional arts industry.
For more information about this course, please visit www.waapa.ecu.edu.au or contact Student Recruitment at (61 8) 134 ECU.
The Western Australian Academy of Performing Arts provides a comprehensive range of performing arts training in Australia and students can choose from a range of internationally recognised courses. World-class staff working in state-of-the-art performance and teaching facilities provide rigorous and specialised training of the highest order. Situated on the Mount Lawley Campus of Edith Cowan University, WAAPA is about ten minutes north of Perth's CBD and well serviced by public transport.
Photo courtesy of the Western Australian Academy of Performing Arts.