Vote now for Telstra Ballet Dancer Award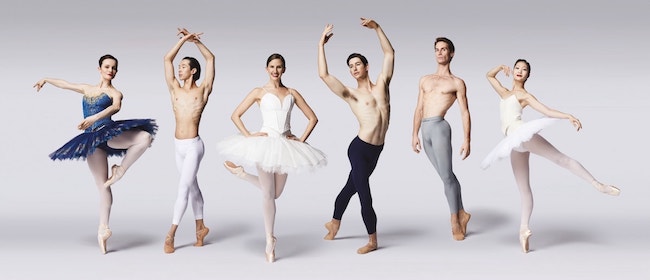 The Telstra Ballet Dancer Award was created in 2003 to foster young dancers in The Australian Ballet, helping them reach their full potential and truly thrive. This year, six performers, all with unique talents, were nominated for their artistic quality, powerful stage presence and contribution to The Australian Ballet.
The 2018 nominees are Corey Herbert, Lucien Xu, Jade Wood, Nathan Brook, Rina Nemoto and Brodie James.
Artistic Director David McAllister commended the calibre of this year's dancers. "Once again, this year's six wonderful dancers represent the amazing talent that the company has among its ranks. Each of them are great artists and exciting dancers. As always, it will be a very tough process to decide the winner of this prestigious award."
Learn more about each 2018 nominee in these videos, then vote for your favourite dancer. Learn more at www.australianballet.com.au/support-us/partners/telstra-ballet-dancer-award.
Voting can also be done via SMS by sending the nominee's first name to 0484 225 538 or 0484 BALLET.
Telstra and The Australian Ballet have enjoyed 34 years of partnership, and The Australian Ballet is thankful for their continuing support to help its dancers thrive.
Photo courtesy of The Australian Ballet.
---