'Valentine' wraps up at Blue Room Theatre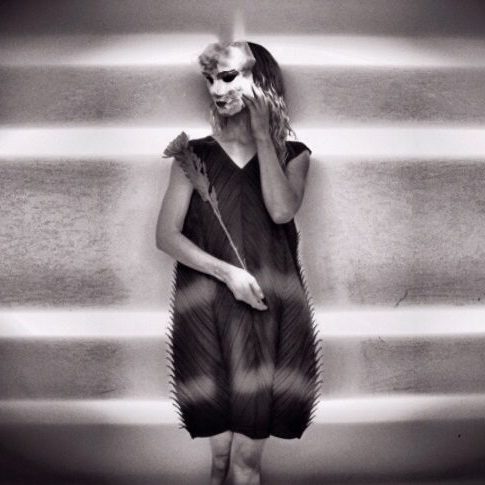 Choreographer Kynan Hughes has produced a new work about an old story. Valentine, which opened November 14 and concludes it's run this Saturday, December 2, looks at how there is "far too little love in the world and everyone quenches their loneliness whichever way they can."
Presented at The Blue Room Theatre in Northbridge, WA, Valentine features Hughes performing alongside other experienced dancers – Natalie Allen, David Mack and Rachel Arianne Ogle. Choreography is set to music by composer Tristen Parr and is lit up by lighting designer Joe Lui.
Hughes spotlights four flawed characters, all of who struggle to find meaningful connection. The narrative that's spun explores loneliness and desire through dance, theatre, puppetry and mask play in a way that is promised to feel "deeply human."
Hughes, a Western Australian Academy of Performing Arts (WAAPA) graduate, is known for having performed with companies like Leigh Warren and Dancers, Dancenorth, Buzz Dance Theatre and Sydney Dance Company. He's works with top choreographers like Natalie Weir, Rafael Bonachela, Emanuel Gat and Kenneth Kvarnstrom. Since returning to Perth in 2012, he has attained his Bachelor of Arts, performed in Chrissie Parrott's Cicada, Luminous Night and The Man, Sally Richardson's The Ghost's Child, Sue Peacock's Reflect and more. He's choreographed works for WAAPA, LINK Dance Company, ACARTS in Adelaide and STEPS Youth Dance Company. He often teaches at STRUT Dance and has participated in residencies there too.
For more information on Hughes' work Valentine, visit www.blueroom.org.au.
Photo: Emma Fishwick. Photo courtesy of The Blue Room Theatre.
---