Underbelly Arts unveils 2013 Festival program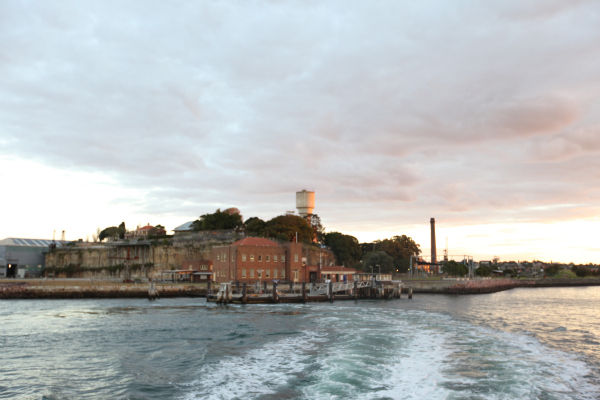 Underbelly Arts will return to Cockatoo Island next month with more than 100 of Australia's finest emerging and experimental artists working on 29 unique projects across a range of disciplines, including dance, performance, electronic sound art, participatory works, sculpture, installation and more.
Underbelly Arts Lab and Festival is split into two components: The Lab and The Festival. The Lab, running 24-31 July, is a free 8-day mini-residency where artists converge on Cockatoo Island to develop their work. During the lab, audiences are invited behind-the-scenes of this mysterious process for free. The Festival, running 3-4 August, is a ticketed event where Sydney residents can take an adventure to beautiful Cockatoo Island and immerse themselves in Australia's most exciting new art. 

Artists involved in Underbelly Arts 2013 include Perth-based Archibald-nominated painter Abdul Abdullah working with his sculptor brother Abdul-Rahman Abdullah, the 2013 Patrick White Playwrights' Award winning writer Anna Barnes working with "Geek Bus" owner Fee Plumley and Radio National's Jesse Cox, Penelope Benton and Alexandra Clapham, fresh from directing this year's Art Month Sydney, and Marcus Whale from Sydney band Collarbones.
The dance and audio-visual work 10,000 Small Deaths, featuring looping footage and a live video feed, will be presented by the artists Mischa Baka, Martyn Coutts, Kelly Ryall and Paula Lay. In this mesmerising performance, the body is the thread with which a tale of impermanence, immediacy and our relationship to the past, present and imagined futures is woven. This solo dance work will excitingly juxtapose flesh and fluidity against the industrial backdrop of Cockatoo Island.
Artistic Director of Underbelly Arts Eliza Sarlos says, "Underbelly Arts is lucky to be working with Australia's next great artists. To have the opportunity to put over 100 incredible artists on Sydney's incredible Cockatoo Island and see what they come up with is a privilege. There's something for everybody – awe–inspiring installations, experimental storytelling, one-on-one cinematic therapy, a deconstruction of pop music, dance, performance, sound art, immersive theatre – I can't wait until we're out on the island and bringing these works to the world."
This is the fifth Underbelly Arts Lab and Festival since 2007 and the second time Underbelly Arts has hosted its flagship event on Cockatoo Island, following a sell-out event in 2011. Underbelly Arts is proud to have the Sydney Harbour Federation Trust as its venue partner with the return of the festival to Cockatoo Island.
"What makes the Underbelly Arts project so enjoyable from our perspective is the imaginative way that the artists engage with the character of Cockatoo Island," says Harbour Trust Executive Director Geoff Bailey. "This year, we're excited to know that Underbelly Art's new group of artists will be inspired by the island's unique history as well as its distinctive architectural legacy."

The Underbelly Arts Lab and Festival is now officially biennial, with ongoing programs to support the development of artists between events.
For more information on Underbelly Arts Lab and Festival 2013, visit underbellyarts.com.au. For 2013 project summaries, click here.
Photo: Underbelly Arts' 2013 Festival will be held on Cockatoo Island in the Sydney Harbour in August. Photo by Catherine McElhone.